Complete guide to MyEnergi home chargers
All you need to know about the MyEnergi Zappi home wallbox charger, as well as the British company's other eco-smart home devices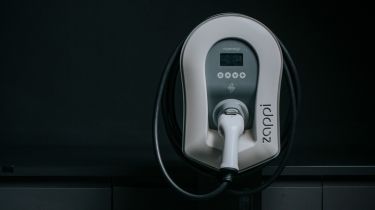 MyEnergi is a Lincolnshire-based company founded in 2016, which has now shipped over 300,000 of its 'eco-smart' devices including the Zappi home wallbox for electric cars and plug-in hybrids. We named the Zappi our best home charger in the 2022 DrivingElectric awards.
The Zappi is the only charging point MyEnergi makes, but there are several versions available. Customers have a choice of an untethered unit, or tethered box with a 6.5-metre cable built in. You can buy the Zappi in black or white, and the fastest versions are even capable of charging speeds up to 22kW (although you need three-phase power for this setup).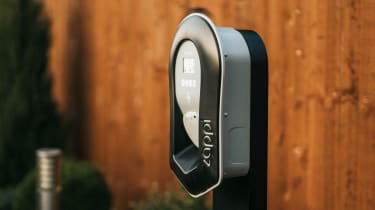 It is the world's first solar-compatible EV charger, comes with a three-year warranty as standard, and has three unique charging modes to choose from: eco, eco+ and fast. Through MyEnergi's app you can schedule charging sessions for when your energy rate is cheapest, for instance, as well as monitor your usage and remotely lock your charger with a five digit PIN code.
The Zappi was voted the best-rated home charger by those who took part in the 2021 Driver Power owner satisfaction survey, and subsequently took top spot in the 2022 DrivingElectric Awards. Owners of the British-made charger loved its build quality, reliability, and customer service, as well as the ease of installation.
Prices start from £779 for an untethered 7kW Zappi, while the tethered 7kW version costs £799. If you want a 22kW Zappi it will cost you £899 (tethered) or £949 (untethered). These figures don't include the cost of installation, but you can get a quote from one of MyEnergi's trusted installers via the firm's website.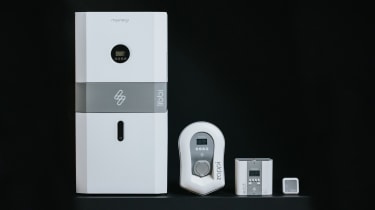 Other MyEnergi devices
The Zappi home charger isn't the only device MyEnergi produces. The latest is Libbi, a modular home battery system that allows customers to store cheaper off-peak electricity for when energy rates are higher, saving money and reducing strain on the energy grid in the process. Alternatively, you can use the Libbi to store energy generated by your solar panels, again for use at a later date.
Libbi can store up to 20kWh of energy and be charged via solar, grid energy or a combination of both. Customers can also control when they discharge energy from Libbi via MyEnergi's smartphone app – for example if you want to charge your EV directly from the battery when your Zappi wallbox is in eco+ mode. 
It's been designed to work in harmony with the Zappi charger and MyEnergi's Eddi power diverter. This enables excess energy generated by your solar panels or wind generation system to heat your house, rather than to the grid. 
MyEnergi also produces a wireless energy monitoring sensor called Harvi that allows the Zappi and Eddi to be installed without wiring a direct CT clamp (Current Transformer) and eliminates some of the wiring required for both. It also provides other MyEnergi devices with energy consumption data so you make the most of your self generated electricity.
Top 10 best electric family cars 2023/2024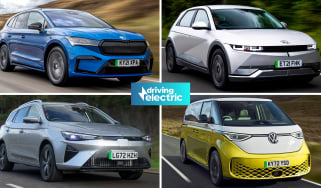 Top 10 best electric family cars 2023/2024
Peugeot E-3008: pricing announced for France's answer to the Tesla Model Y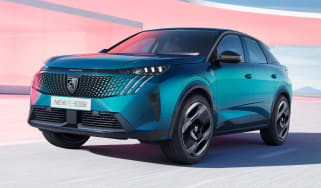 Peugeot E-3008: pricing announced for France's answer to the Tesla Model Y
First contact: facelifted Kia EV6 will look even more like a UFO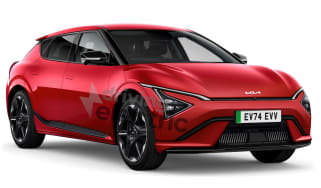 First contact: facelifted Kia EV6 will look even more like a UFO
Kia is readying an update for the EV6 crossover, which is set to include a new face and tech from the larger EV9
New Fisker Ocean Sport washes up in the UK: £36k for a 288-mile range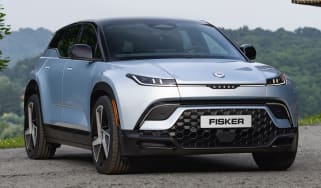 New Fisker Ocean Sport washes up in the UK: £36k for a 288-mile range
American EV startup Fisker has just launched its entry-level Ocean SUV in the UK, with a range of up to 288 miles
Electric Renault Twingo revealed as £17k rival to Citroen e-C3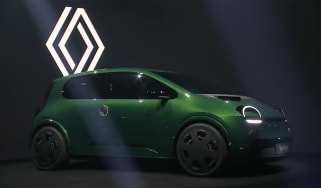 Electric Renault Twingo revealed as £17k rival to Citroen e-C3
Renault has unveiled its smallest EV yet; a sub £20k city car with a claimed high level of efficiency