Accessibility standard for public electric car chargers published
The British Standards Institute's guidelines for new charging points aim to improve less able drivers' access to the UK's charging network
The British Standard Institute (BSI) has finally launched its accessibility standard for public electric car chargers. The guidelines deal with the design and placement of new EV charging points, including their spacing, specifications and surrounding environment, as well as other factors that should be considered to ensure easy access for all drivers.
For instance, the PAS 1899 standard says the force required to lift a charging cable from its holster should not exceed 60 Newtons, or the equivalent to lifting around 6kgs. The cables tethered to high-powered rapid chargers are often heavier than that, especially those on ultra-rapid units capable of 200kW or more that can now be found at UK service stations and dedicated EV charging hubs.
PAS 1899 does suggest the use of wires and other mechanisms to support the weight of these heavier cables, but also stipulates that operators of public charging points with cables exceeding the new limits must offer 'additional assistance' to less able users. It is therefore the charge point operators' responsibility to ensure that staff are on hand to assist those drivers who may struggle to lift these cables, should their charging points not meet the minimum requirement.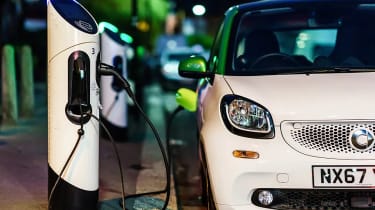 The new standard doesn't focus solely on rapid chargers. It also covers on-street charging points and the placement of these units on the pavement, among other factors, to help ensure those drivers who don't have private parking or a driveway aren't left behind. 
PAS 1899 is a 'best practice' standard that was agreed between the BSI and an industry steering group that included BP Pulse, Pod Point and other organisations. While it isn't mandated by UK law that chargers must comply with the new standard, public charging-point providers that fail to comply will find it hard to defend against legal actions brought on the grounds of disability discrimination. 
That should help reassure disabled motorists in the UK looking to make the switch to electric. Although, for the time being, the standard is focused on improving the accessibility of all newly installed charging points, not existing units that might need to be retrofitted or modified to bring them up to the minimum requirements.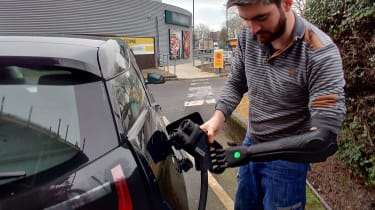 The BSI's PAS 1899 has been co-sponsored by the government's Office for Zero Emission Vehicles and the charity Motability, whose CEO Barry Le Grys MBE said: "This standard will aid providers in developing new infrastructure at pace which is fit for the future." He added "Going forward we are keen to explore ways to ensure compliance with the new standard so that electric vehicle charging can be truly accessible for all."
Motability has estimated that by 2035 up to 1.35 million disabled people will be wholly or partially reliant on public charging infrastructure; a network which has not been designed with these individuals' needs in mind. Earlier this year, a joint project run by the charity and UK Power Networks found that over two-thirds of disabled drivers plan on switching to an electric car in the next decade, but that over 70% of them have concerns about the accessibility of charging infrastructure.
Electric Renault 5: prices, 2024 launch date and teaser images of the MINI Cooper rival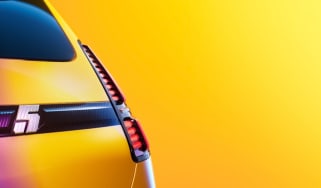 Electric Renault 5: prices, 2024 launch date and teaser images of the MINI Cooper rival
Electric Renault 5: prices, 2024 launch date and teaser images of the MINI Cooper rival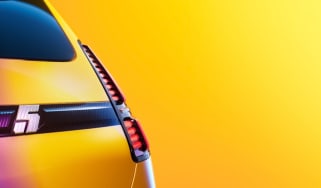 Electric Renault 5: prices, 2024 launch date and teaser images of the MINI Cooper rival
New official teaser pictures for Renault's electric supermini confirm the 5's reveal in February 2024
Big price cut: Electric Renault Megane prices slashed in time for Christmas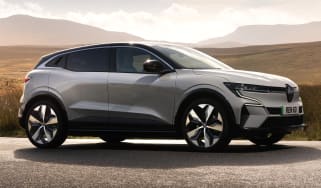 Big price cut: Electric Renault Megane prices slashed in time for Christmas
Renault Megane E-Tech gets a price drop of up to £3,500, bringing the starting price to just £34,495