Free electric-car charging near me: Does it exist? How do you get it?
Our guide to charging your electric car without shelling out – and the situations when you should pay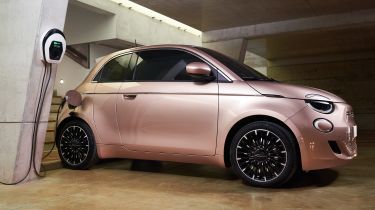 Although charging your electric car doesn't cost as much as it does to refill a petrol or diesel vehicle, it's generally not free. Even when recharging from home, you will of course see electricity bills from your provider rise to reflect the cost of the energy you're using. Electric car charging stations could cost you even more to use, with public rapid-charger operators asking ever-more expensive rates as wholesale energy prices continue to climb.
Fortunately, there are still some free electric-car charging points in the UK, although they are getting less common with the growing amount of electric cars on the roads. In this article, we'll look at some of the places where you might find free chargers, more accurate ways to pinpoint their locations and when you should and shouldn't use them.
Where to find free electric car chargers
If you live in Scotland, the good news is that it's one of the best places to charge your electric car for free, as Transport for Scotland runs numerous charging points under the ChargePlace Scotland banner. Many of these are free to use, although the operators of individual points are free to set and adjust tariffs as they wish, so you'll need to check the individual charger you intend to use on the ChargePlace Scotland website to see. Glasgow has the highest number of free electric chargers in a concentrated area, while cities like Edinburgh, Aberdeen, Dundee and Inverness also have a useful number of potentially free chargers.
Other places where free charging points can be found are London and the southeast of England. Rather than being the result of a specific scheme, this is mostly down to the population density of the area and the huge number of charging points in general.
You'll be unsurprised to learn that more remote parts of the UK, such as Wales and the Channel Islands, have the fewest free charge points. Some local authorities have started to offer free charging in certain areas to promote the adoption of electric cars. Meanwhile, some manufacturers offer deals from time-to-time that include some 'free' electricity, normally equivalent to a few hundred miles of driving. 
Places likely to have free car chargers
There's no guarantee that any given place will have a free charger, as most public charging points in the UK cost money to use. However, some places have more free chargers than others.
For example, public car parks, particularly ones that serve shopping centres and supermarkets, are by far the best place to find free chargers. Tesco, Sainsbury's, Lidl and Aldi all offer free charging points at selected locations. Tesco has partnered with Volkswagen and Pod Point to provide 2,400 free 7kWh points at Tesco Extra stores around the UK, meaning you could add around 25 miles to your car's range while shopping for an hour.
You may also find free car chargers in hotel car parks, and at attractions such as restaurants, parks, leisure centres and garden centres. Many of these chargers are only for customers of the establishment that they're connected to, however. Likewise, car dealerships often have free chargers but you might not be welcome to use them if you're not having your car serviced or looking to buy a new car from there.
How to find free electric car chargers nearby
The best way to find a free electric car charger near you is to use an app or website that lists charging points. Services such as Zap-Map, Google Maps or Open Charge Map show you where to find electric-car charging stations, and many of the ones they list will be free to use. They should also show you if there are any restrictions on the chargers, and if any issues have been reported.
Once you've found a charging point, click or tap on it to see if it's free to use or not. An app is a handy way to have access to this while you're out and about.
When to pay for electric-car charging
It's tempting to always want free energy for your car, but there are some situations where you should try to find a paid charger instead. If you're on a long trip and need to fill up with electricity without stopping for a long time, then it's best to pay for a rapid charger. If you can find a rapid car charger that's free then this won't apply, but these are pretty rare. 
Most free chargers are only able to fill your car at around 7kW, which would mean several hours to top up an average car. That's not all that pleasant, especially if you're itching to get on the move and the free charger isn't near any kind of attraction or rest stop – for example at a hotel.
Of course, free charging is a big draw for many EV owners, so you may find that these chargers get a lot busier than nearby chargers that you need to pay to access. In which case, you can either wait (provided there's space to do so) or you'll have to pay if you want a top-up.
UK electric-car grant reinstated until March 2023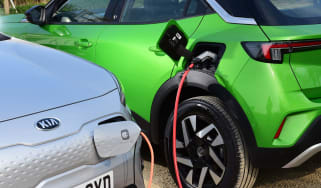 UK electric-car grant reinstated until March 2023
The Plug-in Car Grant (PiCG) was axed back in June 2022, but will now apply to orders placed until 31 March 2023
Top 10 best plug-in hybrid SUVs 2022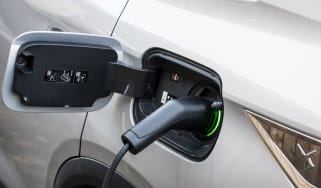 Top 10 best plug-in hybrid SUVs 2022
The finest plug-in hybrid SUVs offer low running costs, enough electric range for daily use and excellent practicality. These are the best plug-in hyb…