Range anxiety: here's what happens when an electric car runs out
What is range anxiety? Here's what happens when an electric car's battery runs out – and what you should do if it happens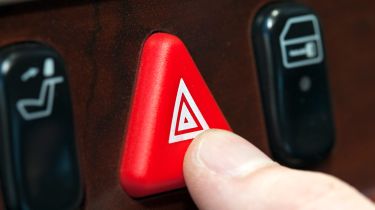 You're sure to have heard of the term 'range anxiety' – this refers to the stress of running out of electricity in a car powered solely by batteries. Since it's not possible to nip to the petrol station and fill a can of electricity like you can with conventional cars, it's more worrying to think about running out of power in an electric car.
It was a major worry in the early days of electric cars. Early models like the Peugeot iOn and the first Nissan Leaf had small batteries and limited range, and public chargers were few and far between. Not every station was compatible with your car, either, while charging took a long time.
It's becoming less of an issue with each new generation of electric cars – these days, even the affordable Renault ZOE can manage 245 miles, while high-end models like the latest Teslas can exceed 350 miles (check out our list of the longest-range electric cars for more). The MINI Electric, meanwhile, has a small range but an accurate range estimate – so it won't surprise you by dropping suddenly.
Even if you do need a top-up while out and about, there are now numerous places to recharge. Your local supermarket is likely to have some charging stations, as are motorway service stations and some tourist destinations. Traditional filling stations are beginning to offer electric car charging points, too. And these days, many chargers are fast or rapid units that give compatible cars a boost in the time it takes to drink a coffee.
Ultimately, the fear of running out of power is the same as it is in a petrol or diesel car – you're looking at the gauge on the dash which tells you how much is remaining, and worry about reaching a place to refuel or recharge with the amount you have left. With proper planning, it ought to never be a problem. Yet we don't always manage that, and can be caught out.
Luckily, apps like Zap Map or built-in sat navs can navigate you to the nearest charging point, and also show if the station is available to use. They can even show you how much it's going to cost and what connectors are available there. 
Like running a conventional car to empty, using all of your EV's charge can damage the car. Running completely out of power is known as 'deep discharging' and can lead to the battery deteriorating, reducing its performance and ability to hold charge. If you have less than 10-20% charge left, it's always best to recharge if possible rather than letting it dip further.
How far can an electric car go?
This depends entirely on the size of the batteries on board, the type of driving you're doing, the weather and even traffic conditions. Electric cars come with a range indicator on the dashboard that tells you the realistic, real-world mileage you can expect from your car as you're driving. This real-world mileage differs between cars. A 40kWh Nissan Leaf can do over 160 miles in the real world, while a Tesla Model S P100D can do over 360 miles thanks to its 100kWh battery.
What happens when an electric car runs out of charge? 
You may never have run out of fuel, because a petrol or diesel car will ping up a warning when you're running low. The same happens in an EV; you get plenty of notice and prompts to recharge your battery. Ignore these and performance may become limited, and eventually the throttle won't do anything and you'll coast to a stop.
Partnership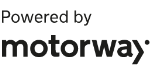 Need to sell your car?
Find your best offer from over 5,000+ dealers. It's that easy.
All the car's interior electronics run off a separate 12V battery like you'd find in any car, so your lights and screens will still work while that battery has enough charge. Your power steering may not work once the main battery pack has run out, in which case your steering will become very heavy as you pull off the road.
Can you tow an electric car?
On the off chance you do run out of electricity, contact your breakdown provider. It may have a small battery booster that can give you enough charge to get to a charging station. If not, ask for a flatbed truck to take you to a nearby charging station. Electric vehicles shouldn't be towed with a rope or lift, as this can damage the traction motors that generate electricity through regenerative braking. Different manufacturers give different advice. Tesla and Renault, for example, advise owners to only use a flatbed truck for recovery. However, Nissan says that the latest Leaf can be towed with the front wheels raised, as this avoids damaging the traction motor. However, a flatbed is always the safest choice.
DrivingElectric Awards 2024: the winners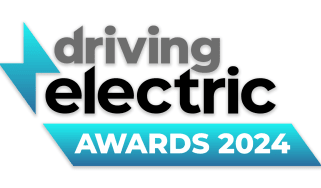 DrivingElectric Awards 2024: the winners
We celebrate the very best products in the EV world
Tesla Cybertruck: pricing and specs for Elon Musk's electric pickup truck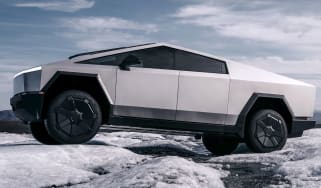 Tesla Cybertruck: pricing and specs for Elon Musk's electric pickup truck
The Tesla pickup truck is now on sale, with a range of up to 340 miles and a starting price of just over $60,000
MINI Cooper Electric: pricing and specs for British-built electric supermini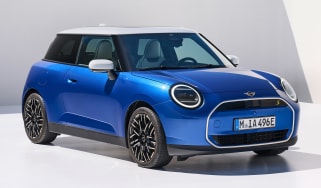 MINI Cooper Electric: pricing and specs for British-built electric supermini
MINI's latest electric hatchback introduces a revolutionary interior design, as well as larger batteries to provide a 250-mile range