ULEV explained: what is an Ultra Low Emissions Vehicle?
DrivingElectric focuses almost exclusively on Ultra Low Emissions Vehicles (ULEV) – but what are they? We explain all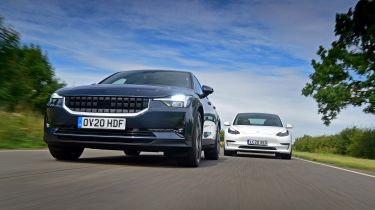 By the UK government's definition, any car that emits less than 75g/km of CO2 is classified as an Ultra Low Emissions Vehicle, or ULEV. Most commonly, ULEVs use plug-in hybrid or pure-electric drivetrains to either reduce or eliminate CO2 emissions and as such are eligible for government subsidies, grants, exemptions or incentives, depending on specification.
According to the Vehicle Certification Agency, it's likely that the CO2 limit for ULEV classification will drop to an even more stringent 50g/km from 2021 onwards. This means manufacturers are working to further reduce emissions from their cars.
Which cars are ULEVs?
Under the current classification, all mainstream electric cars and the majority of plug-in hybrids are Ultra Low Emissions Vehicles. Some conventional hybrids manage to edge under the 75g/km CO2 limit, but not all.
A ULEV that has CO2 emissions of 50g/km or less and that can travel at least 70 miles under pure-electric power can be considered for the Plug-in Car Grant (PiCG) – but it's worth noting that only approved vehicles are eligible. Broadly speaking, most mainstream pure-electric cars are covered, however – a full list is provided on the government's website.
Alternatively, check out our lists of the best plug-in hybrids and electric cars on sale.
What are the benefits of ULEVs?
Most of the benefits of ULEVs are cost-based: most will be cheaper to fuel than their exclusively internal-combustion-powered counterparts, while pure-electric ULEVs use no fuel at all. All ULEVs are subject to a lower annual tax rate than equivalent petrol or diesel cars, too. It's also worth noting that while petrol and diesel are subject to 20% VAT, home electricity is charged at a 5% rate – good news for those charging their ULEV at home.
Company-car users also benefit from plug-in hybrid ULEVs, with their low CO2 emissions equating to lower Benefit-in-Kind rates than for conventional petrol or diesel cars. Pure-electric cars emit no CO2 and so there's no company-car tax to pay in the 2020/21 tax year.
The aforementioned PiCG covers 35% of the purchase price of a ULEV that meets its requirements, up to a maximum of £3,500. This means private buyers can more easily afford to switch to the most efficient ULEV models.
The Office for Low Emission Vehicles (OLEV) offers a grant that covers up to £350 of the cost of installing a home wallbox. For more, see our guide to the OLEV grant.
New electric cars coming in 2023 and beyond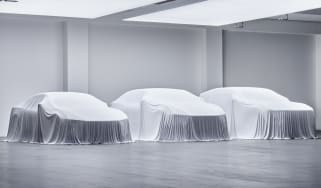 New electric cars coming in 2023 and beyond
With electric cars making up an ever-increasing proportion of sales, the industry is working flat out to launch new models – here's what's on the way …
New Toyota battery tech to deliver 500-mile EVs by 2026; 750-mile ranges to come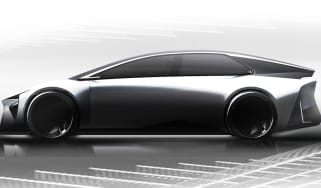 New Toyota battery tech to deliver 500-mile EVs by 2026; 750-mile ranges to come
Toyota has revealed details on its latest battery technology, set to underpin its next generation of EVs
New Fiat 600e SUV prices announced: £3,000 cheaper than a Jeep Avenger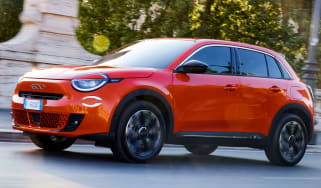 New Fiat 600e SUV prices announced: £3,000 cheaper than a Jeep Avenger
The larger sibling to the Fiat 500e gets a stylish SUV-like design and a 249-mile range