Buying a car privately
Buying a car privately doesn't need to be a stressful experience. Our guide is here to help you secure the best deal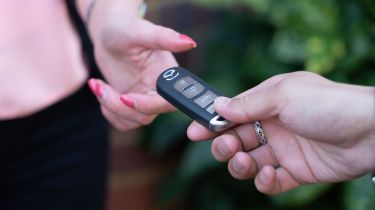 Buying a used car privately can be a daunting experience for many of us: the pressure to haggle for the best deal can be overwhelming. However, approaching the situation with the right attitude can pay dividends – the asking price really is a starting point if you know what you're doing. 
It pays to do your homework ahead of time to make sure you get the best deal and don't lose out. Follow the steps below and you should end up with the right car at the right price. 
How to find the right car
The classifieds are the best place to start when hunting for a privately sold car. All of the most popular websites feature easy-to-navigate search functions; these can be used to whittle down results to show the car you're after – and crucially, filter out those for sale through trade outlets and dealers. Remember, there are fewer protections in place when you buy privately, but as a general rule there's more scope for a good deal.
More traditional selling methods like paper classifieds and shop-window adverts still exist, but have fallen out of favour as the internet has taken over. Some social-media networks also have dedicated buying and selling areas that are worth perusing. 
A crucial step in finding the right car is to know the state of the market for that particular model. Some online classifieds websites will help you with this, displaying information about each car's price versus the average, but it's possible to get a good bearing on this just by having a look for yourself, taking into account mileage, condition, trim and even colour. Remember, very cheap cars are usually cheap for a reason – it's best to figure out the average market price and use that as a guide.
The quality of a classified advert can tell you a lot about a car, its owner and the way it's been looked after. Chances are that if a seller has put in lots of time and effort into a clearly laid-out, methodical advert, that attitude will have carried through to things like servicing and maintenance over the years.
It's easy to spot an honest seller, too – it's actually a good thing if they've detailed any problems or scuffs and dents in the copy of the ad or in the pictures. Be wary of blurred-out numberplates, too – this will stop you from researching the car's history, so it's likely the seller has something to hide.
Once you've got a shortlist of potential cars, it's time to make some calls and arrange viewings.
Viewing a car for sale
There are a few things to keep in mind when viewing a car for the first time. This in-person experience will reveal everything you need to know about the car in question. You'll quickly get to know its owner, too, and from that you can make a judgement about how well the car has been looked after. 
Firstly, it's worth checking that you're speaking with the owner of the car at the address where it is registered – it has been known for scams to be conducted by circumventing these points. If the seller is reluctant to disclose any information, you should start feeling suspicious. 
Partnership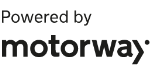 Need to sell your car?
Find your best offer from over 5,000+ dealers. It's that easy.
Next, make sure the paperwork is in order. Proof of purchase, the V5 – often called the 'logbook' but actually just a piece of paper – and any other history that has been kept. It's imperative that you match the car's VIN number with its paperwork  and, using readily available online government tools, check out the MoT history and status if you haven't already.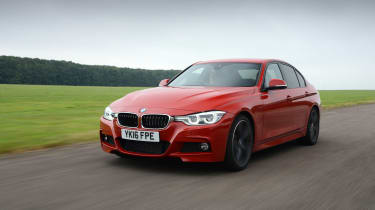 It doesn't require in-depth mechanical knowledge to judge the health of bodywork, tyres and oil, but if you're not sure it's a good idea to enlist the help of a professional. A trustworthy seller should be happy enough to let you get an inspection before you buy. 
A test drive is important and, provided you're insured, a refusal to go on one by the seller should be considered a warning. General advice for what to look out for on a test drive is readily available and it's worth looking into any model-specific problems to look out for, too.
Completing the sale
If you're happy with all the above and feel ready to buy, it's time to haggle. It's down to you to make the judgement as to your starting price: undercut the seller's asking price too much and you may not get off on the right foot. It's best to come in below what you actually want to pay, but not so low as to offend. Hopefully, you'll be able to meet somewhere in the middle at the figure you had in your head.
Paying in cash can help lubricate such deals – it's safe, easy and fuss-free. Lots of deals these days are made via bank transfer, however. It's best to avoid paying by cheque.
Insurance, registration and tax
Once the deal is done, it's not quite time to drive away in your pride and joy: it's down to the seller to make sure they inform the DVLA of the car's change of ownership. In the meantime, you should be given the tear-out part of the V5 called the V5C/2. 
Road tax (VED) is not transferable between owners, so you should tax it as soon as possible using the government website. Make sure you've sorted out insurance before you drive away, too, even if it's a temporary measure to get the car home – we've got a separate guide to insurance you can read here.
BMW i4 facelift to topple Tesla with huge range and tech upgrades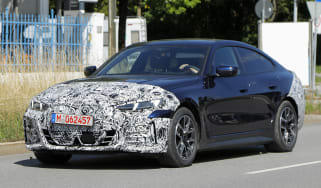 BMW i4 facelift to topple Tesla with huge range and tech upgrades
An updated version of the BMW i4 has been spotted testing, likely sporting a longer range and the latest technology
Electric BMW iX2 is set to take the kidney grille to the next level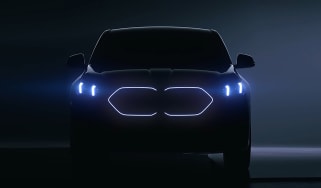 Electric BMW iX2 is set to take the kidney grille to the next level
BMW has teased the highly-rumoured iX2 coupe-SUV, which has been revealed to get enlarged illuminated kidney grilles