V5C log book rules
All you need to know about your car's V5C log book: a guide for buyers and sellers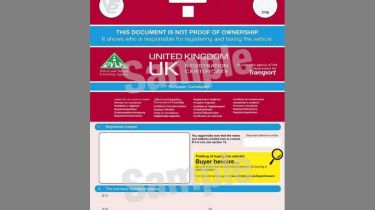 The V5C is the registration document that comes with your car to prove who owns it. It names who the registered keeper is and the address for any correspondence relating to the car.
Sometimes referred to as the log book, the V5C is an important document that requires some form-filling if you decide to sell your car or it's written off or scrapped. You also need to update the V5C if you move house or change your name.
What is the V5C?
Whatever your vehicle, from a motorbike to a minibus, it'll have a V5C document that contains important information such as make, model, engine size, colour and chassis number. It's a paper version of the information the DVLA holds on its database about your car. It also contains the name and address of all past keepers.
Updating the V5C
If you move house or change name If you notice any discrepancies about the information the DVLA holds about you or your car, or you move house or change name, you need to fill in the relevant section of the V5C to inform it of any changes.
This includes if you change the car's colour, scrap it or replace its engine. If you fail to keep the information up-to-date, you could be fined £1,000, as this is the registered address the DVLA uses to send road-tax reminders, speeding fines and other notices. It'll also invalidate your car insurance if the information isn't correct.
To change your address on the V5C, fill in section 6 then send the document back to DVLA Swansea, SA99 1BA. Make sure you don't tick the box for 'new keeper'. It can take six weeks for your new V5C to arrive.
Selling a car: what you need to do with the V5C
When it comes to selling your car, in the past you had to fill in the form indicating a change of ownership and post the V5C back to the DVLA. Thankfully, you can now do this online and it's very easy to do. If you don't have internet access, or prefer to do things the old-fashioned way, you can still fill in and send your V5C back by post, although the process is slower.
Wherever you sell your car, be it privately, at an auction or through a dealer, you'll need to show your V5C to a potential buyer to prove that you're legally entitled to sell the car. If they buy it, fill out the V5C/2 new keeper supplement of the V5C to signal the change in ownership.
This section tears off as a slip that you give to the new buyer. Once you've done that, head online to the DVLA website and login to inform it that you've sold your car. There's no need to post your V5C back to the DVLA. The DVLA should e-mail you instantly to confirm the change and follow up with a letter in the post.
As road tax is not transferable with a vehicle, you might be due a VED rebate, which the DVLA should issue automatically. The DVLA recommends destroying the V5C once you've been notified that ownership has been transferred.
Buying a car: what you need to know about the V5C
For car buyers, you'll be issued with a new V5C within five working days. It's worth giving the seller your e-mail address so that when they update the transfer of ownership in their database, you'll also be notified. You'll also have to pay for your car's road tax, or fill in a SORN (statutory off-road notification) if you intend to keep the car off the road for a period of time, when your new V5C arrives.
What to do if you've lost your V5C log book
It's always worth keeping the V5C in a safe place away from the car. But sometimes these things become misplaced or damaged. It's pretty easy to get a new one. Apply by calling the DVLA or filling out a V62 form. It costs £25 to issue a new V5C and can take up to five days if you apply by phone or six weeks by post.
New electric cars coming in 2023 and beyond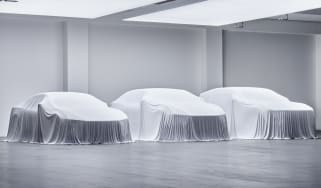 New electric cars coming in 2023 and beyond
With electric cars making up an ever-increasing proportion of sales, the industry is working flat out to launch new models – here's what's on the way …
New Toyota battery tech to deliver 500-mile EVs by 2026; 750-mile ranges to come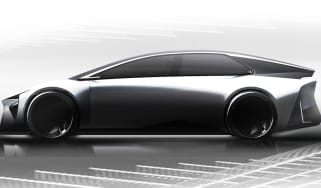 New Toyota battery tech to deliver 500-mile EVs by 2026; 750-mile ranges to come
Toyota has revealed details on its latest battery technology, set to underpin its next generation of EVs
New Fiat 600e SUV prices announced: £3,000 cheaper than a Jeep Avenger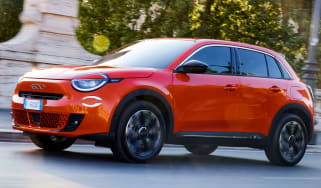 New Fiat 600e SUV prices announced: £3,000 cheaper than a Jeep Avenger
The larger sibling to the Fiat 500e gets a stylish SUV-like design and a 249-mile range