Vauxhall VXR badge set to return on Mokka-e in 2022
Sporty versions of electric Corsa hatchback, Vivaro van and next-generation Astra also in the works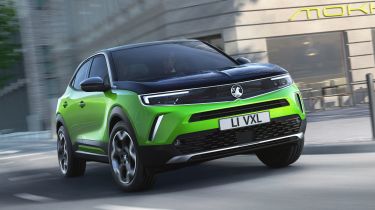 Vauxhall's famous 'VXR' performance badge is set to make a comeback on the brand's latest electric models, DrivingElectric can reveal. The British brand's managing director Stephen Norman told us: "We will introduce a VXR Mokka early in 2022, and it will be with an electric engine."
While previous VXR models such as the Corsa, Astra and Vectra featured powerful turbocharged petrol engines that greatly outgunned the regular versions of those cars, it's not expected that this new generation of electric VXRs will make any more power than the standard versions.
"If you're asking me about top speed on a circuit and out-and-out acceleration, I think we have got more than enough," Norman said. "But we can add performance to the car in other ways."
Upgraded suspension and steering, as well as software changes and other detail improvements, could be used to give the electric VXRs a sportier character, and they'll all boast styling tweaks inside and out to set them apart from the standard versions. Bigger alloys, sculpted bumpers, side skirts, sports seats and VXR badging could all feature.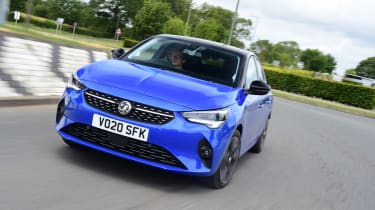 The Corsa-e (above) and soon-to-be-launched Mokka-e use the same 134bhp electric motor and 50kWh battery, which in the smaller Corsa is enough for a 7.6-second 0-62mph time and in the Mokka gets the sprint done in nine seconds exactly.
Vauxhall's sister brand Opel has already developed a dedicated rallying version of the Corsa-e, which will make its competition debut in German domestic rally events this year, 12 months later than planned due to the coronavirus pandemic.
In addition to the Corsa-e, Mokka-e and Vivaro-e van, the VXR badge could also grace a high-performance plug-in hybrid version of the next-generation Vauxhall Astra. This could use the 296bhp 1.6-litre petrol-electric drivetrain already seen in the Grandland X Hybrid4 SUV and its Peugeot 3008 and DS 7 Crossback sister models.
New Vauxhall Grandland GSe joins Astra GSe in hot PHEV lineup
New Vauxhall Grandland GSe joins Astra GSe in hot PHEV lineup
Tesla Model 3 facelift will be a double-edged sword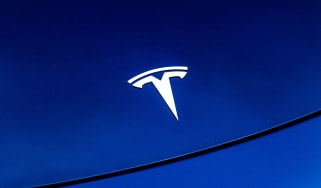 Tesla Model 3 facelift will be a double-edged sword
Tesla's updated EV will have an improved interior, greater range and a more affordable price – as well as one unfortunate drawback
Vauxhall Astra Electric: price, range and video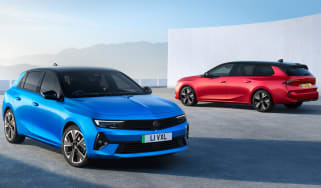 Vauxhall Astra Electric: price, range and video
The new Astra Electric shares its parts with the Peugeot e-308, with first deliveries due soon
Electric Ford Puma could become the UK's best-selling EV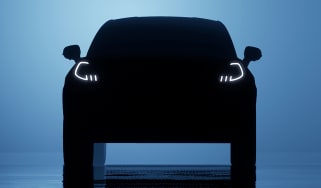 Electric Ford Puma could become the UK's best-selling EV
The Ford Puma EV is set to arrive in 2024 with a range of over 200 miles and a tweaked exterior design