Tesla Gigafactory Berlin construction continues despite coronavirus
The ongoing coronavirus pandemic can't stop the Tesla Gigafactory in Berlin, as construction continues apace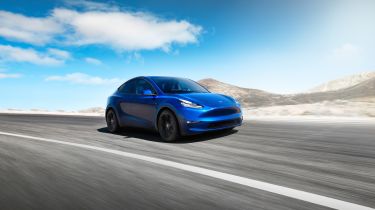 Reports online suggest that construction of the Tesla Gigafactory in Berlin is ongoing, despite the current Coronavirus pandemic. The news comes after Tesla CEO Elon Musk confirmed last year that plans to build the site in the UK had been shelved, in favour of a location close to the German capital.
Local news outlets show that apart from a few small areas of the site, the land is now almost completely leveled, ready for construction to formally begin. The local environmental agency wants to allow contractors to forge ahead with the site's foundations, despite hundreds of objections to the project. Given the ongoing pandemic, it's not clear whether this work will continue unhindered, or whether building will be put on hold. 
Last year, it was confirmed that the European Tesla Gigafactory would be built in Germany, with Musk telling DrivingElectric that Brexit "made it too risky" to situate the facility in the UK.
The company's fourth Gigafactory (following sites in the US and China) will produce batteries, powertrains and whole vehicles, with the forthcoming Model Y SUV set to be the first to roll off the production line on the outskirts of Berlin.
Back in 2014, Musk said Tesla would open a research and design centre in the UK: however, that too will now be located in Germany.
Speaking at the 2019 Golden Steering Wheel Awards, Musk said: "Some of the best cars in the world are made in Germany. Everyone knows that German engineering is outstanding."
The news was a blow to the UK car manufacturing industry, which declined by 2.9% last year despite electric-car sales more than doubling since 2018.
While the British economy avoided recession, growth fell to its lowest level for almost a decade. Car manufacturers have generally been reluctant to push fresh investment into the UK without knowing what its future trading relationship with the European Union will look like.
Production of electric-car batteries – almost all of which are made from lithium-ion cells – will likely have a huge bearing on the future of the car industry if electric vehicles are taken up in their millions, as is predicted. Most carmakers are sourcing their batteries from Asia, with many coming from the likes of China's CATL and South Korea's LG Chem.
Being able to produce batteries in large numbers in Europe would in theory keep costs down and make electric cars cheaper. Similarly, European-based production would help keep profits in the region, strengthening the economy.
While batteries appear vital to increasing the number of zero-emission vehicles on our roads, ethical questions remain over the use of cobalt, while methods of recycling used batteries are also in their infancy.
First contact: facelifted Kia EV6 will look even more like a UFO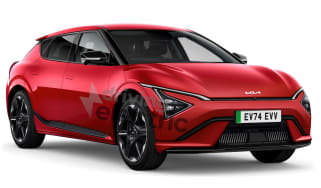 First contact: facelifted Kia EV6 will look even more like a UFO
Kia is readying an update for the EV6 crossover, which is set to include a new face and tech from the larger EV9
Electric Renault Twingo revealed as £17k rival to Citroen e-C3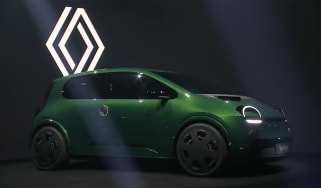 Electric Renault Twingo revealed as £17k rival to Citroen e-C3
Renault has unveiled its smallest EV yet; a sub £20k city car with a claimed high level of efficiency
New Fisker Ocean Sport washes up in the UK: £36k for a 288-mile range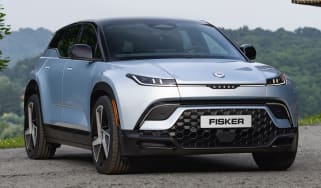 New Fisker Ocean Sport washes up in the UK: £36k for a 288-mile range
American EV startup Fisker has just launched its entry-level Ocean SUV in the UK, with a range of up to 288 miles