First image of new Smart electric SUV model for 2023 released
New Smart electric SUV model to be unveiled in concept form in September this year
Smart has released the first image of its new electric SUV ahead of its unveiling at the Munich Motor Show later this year. The new Smart electric SUV is expected to launch towards the end of 2023, and kickstart the brand's revival under the co-ownership of Chinese automotive group Geely.
The bird's-eye view image only reveals that the Smart electric SUV will feature a panoramic sunroof, and gold contrast windowline. However, the series of concept sketches released back in May did indicate that this will be by far the largest model to date to wear the Smart badge.
Under the metal, the Smart SUV will use an electric-vehicle platform developed by Geely to underpin a wide range of models from various brands in its empire, including the Lynk & Co Zero and some future electric Volvos. This will represent a big leap forward from the small batteries and modest driving ranges of the current Smart EQ ForTwo and Smart EQ ForFour line-up.
From the outside, however, the Smart will sport a distinctive design language developed by Gordon Wagener, chief designer of Mercedes-Benz, which is part of Smart's other parent company Daimler. Size-wise, it's expected to approach the proportions of models like the MINI Countryman, so it'll be targeted firmly at family buyers and rival the wide range of electric SUVs already on the market, including the Peugeot e-2008 and Hyundai Kona Electric.
Commenting on the envisaged design for the car, Wagener said: "We have taken the opportunity to reinvent the brand... cool, sexy and grown-up instead of cute and playful". There are some carryovers from earlier Smart models that can be spotted, however, such as a two-tone paint job with a contrasting roof that seems to 'float' above the cabin.
No exact spec details for the Smart electric SUV have been confirmed, but the architecture it's to be based on can support single, dual or triple-motor layouts, as well as sufficient battery capacity for around 400 miles' driving range. It's expected the Smart won't stretch those capabilities to the limit, however; expect closer to 200 miles' range along with rapid-charging technology.
Pricing is another area unconfirmed for now, but Smart says it wants to remain an accessible brand, so its electric SUV will probably come in below the circa-£45,000 starting price of sister brand Mercedes' cheapest electric offering to date, the EQA.
Top 10 best plug-in hybrid SUVs 2021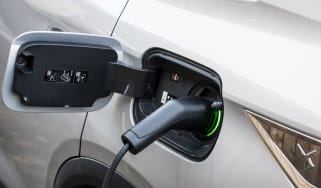 Top 10 best plug-in hybrid SUVs 2021
The finest plug-in hybrid SUVs offer low running costs, enough electric range for daily use and excellent practicality. These are the best plug-in hyb…
Top 10 longest range electric cars 2021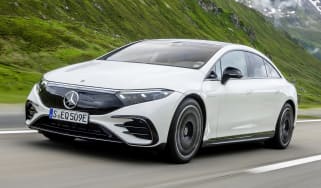 Top 10 longest range electric cars 2021
Avoid range anxiety by choosing one of these: the longest-range electric cars you can buy in the UK right now
Top 10 best plug-in hybrid cars 2021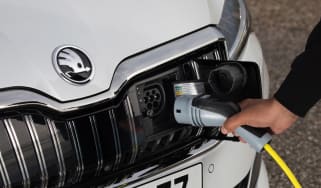 Top 10 best plug-in hybrid cars 2021
Plug-in hybrid cars are great for keeping fuel and company-car tax bills low. Here are the best ones to buy in the UK right now