Skoda Enyaq iV Coupe: new variant of electric SUV spotted testing
The Skoda Enyaq iV range will expand with the addition of a coupe version, which has been snapped testing under a light disguise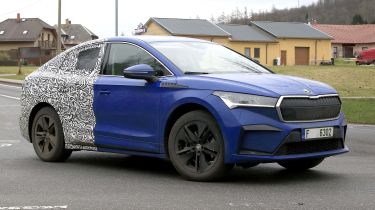 Skoda is set to add a sleekly styled coupe variant of its Enyaq iV electric SUV to its line-up of electrified models in the near future. The standard Enyaq iV has only just arrived in showrooms, but Skoda confirmed at its annual conference in March 2021 that the sportier Enyaq would be unveiled before the end of the year, and that it would simply be called the 'Enyaq iV Coupe'.
Two prototypes of the coupe model (one blue, one red) have now been snapped by spy photographers out testing on public roads. It has a similar shape to the Vision iV concept car that gave us our first glimpse of the Enyaq iV back in early 2019, albeit with some of the more futuristic elements toned down for production.
It differs from the standard Enyaq iV in much the same way its VW Group stablemate the Audi e-tron Sportback coupe does from the standard Audi e-tron, with a sloping roofline at the back instead of a more upright rear. A similar coupe variant of the Enyaq's Volkswagen ID.4 sister model, called the Volkswagen ID.5, is also in development.
It's not yet known whether the coupe version will be available with the same choice of powertrains and trim levels as the standard car; namely 62 or 82kWh battery capacities, as well as the choice of rear or four-wheel drive. Coupe versions of other models are often only offered in more expensive forms, in keeping with their more exclusive image, but it remains to be seen whether this will be the case with the Skoda.
The coupe could possibly offer a little more range than the standard car's 260-310 miles, due to being slightly more aerodynamic and efficient. Like the standard Enyaq iV, the coupe variant shares much of its under-the-metal technology with the Volkswagen ID.3 electric family hatchback and Volkswagen ID.4 electric family SUV.
Skoda Enyaq iV Founders Edition: 50 examples allocated for UK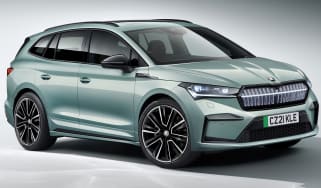 Skoda Enyaq iV Founders Edition: 50 examples allocated for UK
2021 Skoda Enyaq iV electric SUV: prices, specs and details
2021 Skoda Enyaq iV electric SUV: prices, specs and details
Skoda Enyaq Coupe iV prototype review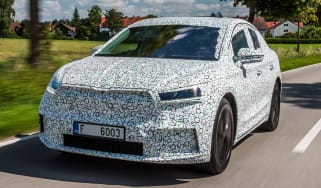 Skoda Enyaq Coupe iV prototype review
Top 10 best seven-seater electric and hybrid cars 2021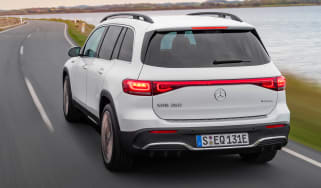 Top 10 best seven-seater electric and hybrid cars 2021
If the regular crop of electrified SUVs and family cars don't provide enough practicality for you, then take a closer look at the range of electric an…
Top 10 best luxury electric cars 2021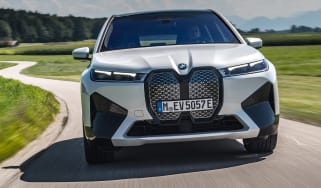 Top 10 best luxury electric cars 2021
From Audi to Tesla, here are our top picks of the most luxurious zero-emissions motoring options on the market right now
Complete guide to the IONITY charging network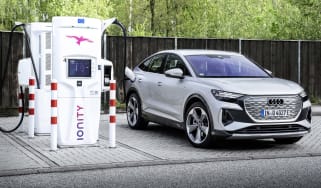 Complete guide to the IONITY charging network
The manufacturer-backed IONITY rapid-charging network is expanding across the UK and Europe – here's all you need to know