Kia Soul EV vs MG ZS EV: range and charging
The Kia goes furthest of the two, of course, but is also the most efficient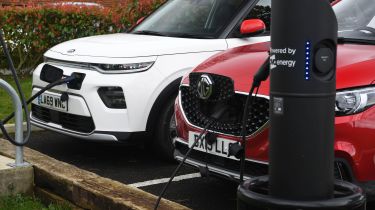 Every electric car isolates a small percentage of its battery capacity from use, since this helps to increase the battery performance and longevity. What is frustrating is that manufacturers differ in whether they declare the usable capacity or the total capacity – it'd be far too easy to have a universal rule on that front! Still, here at DrivingElectric we specialise in demystifying the electric car: the Kia gets a usable capacity of 64kWh while the MG gets 40kWh (the claimed 44.5kWh being the total cell count).
It's no surprise, then, that the Kia went further in our real-world range test, which includes roughly equal time spent in town, motorway and rural roads and was undertaken at a middling 10-degree temperature. In those conditions, the Kia managed 224 miles while the MG managed 128, but perhaps more interesting is that the Kia managed 3.5 miles per kWh efficiency, while the MG returned 3.2 miles per kWh. This figure is the equivalent of MPG for electric cars; the higher the figure, the further the car is going for each kWh of energy, so the Kia did a fraction better on this front as well.   You'll see usefully better range than this from both cars during warmer weather. We lived with a Kia e-Niro, which shares the Soul's battery and platform, and it did exceptional range in warm weather, so we'd expect to easily see some 260 miles and more from the Soul – or even close to the claimed amount if you spend most of your time around town, While the MG also has a good reputation for getting close to its claimed range in sunnier conditions. Motorway miles, cold temperatures and even strong headwinds can all eat away at range, so just remember to factor that in to any longer journeys.
Charging
Most routine charging will be done at home chargers and a standard 7.4kW wallbox will deliver a full charge to the Kia in nine hours and the MG in under six hours. Both cars come with the Type 2 cable necessary to plug in to this, and most of the charge-points you find in offices and towns. The Kia also comes with a three-pin cable, which is useful for trickle-charging when visiting friends and family, but you'll have to pay extra for this on the MG.
What's annoying is that the MG doesn't have a charger search function in its sat-nav system (ironically it'll take you to a petrol pump, though), while the charging status lights that tell you if it's charging, full or if the charge has failed are barely visible in daylight and there's no timed charging function to allow you to easily take advantage of cheaper late-night tariffs. Nor does it have a phone app or climate control pre-conditioning, nor a charging rate readout or precise battery percentage readout – just an analogue fuel-gauge battery indicator instead).   It makes the whole electric aspect of the MG feel like an afterthought, since these are the things that make electric-car ownership easy, enjoyable and so ideally suited to many modern lifestyles. In comparison, the Kia gets all of these functions including the phone app, and even a location-specific setting so that the car knows when you're home and to use the charge times you pre-set specifically.
Partnership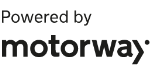 Need to sell your car?
Find your best offer from over 5,000+ dealers. It's that easy.
They both also come with a CCS socket that gives access to the rapid chargers you typically find at motorway services – the cables for these are tethered to the stations themselves. The Kia has a peak charging rate of 77kW, while the MG tops out at 50kW, so you can expect to add 100 miles of range to the MG in around an hour while the Kia will do the same in closer to 40 minutes.
There's no doubting that the Kia is the winner here, then. Not only for its impressive range, but just as much for its efficiency, the charging app and functions it offers, and the faster charging rate. It's a comprehensive win for the Soul EV.