BMW 530e vs Mercedes E 300 e: range, charging and fuel economy
The BMW goes further in electric mode, while the Mercedes has it beaten for real-world fuel economy – but not by much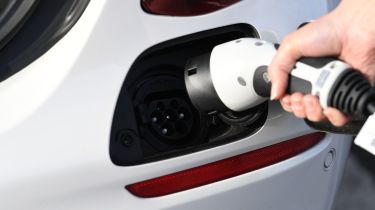 The Mercedes has the bigger battery here according to the on-paper figures, with 13.5kWh at its disposal compared to the BMW's 12kWh. The reality is different, as every electric car reserves a little of its battery capacity, since this improves cell life and performance.
In fact, the BMW has the bigger usable capacity of 10.4kWh compared to the Mercedes' 9.3kWh, which is why the BMW goes a bit further in the real world without waking up the petrol engine.
You can expect between 18 and 22 miles of range from the Mercedes in cold weather with some motorway driving, while the BMW will do more like 20 to 24. Warmer weather will see both improve, with zero-emissions mileage creeping up to over 30 miles in the BMW, although the Mercedes is unlikely to go further than 28 miles other than in ideal, warm-weather, inner-city use. 
Both offer pure-electric driving modes that'll keep you solely on battery power with decent acceleration and response even at motorway speeds, and both allow you to hold the battery charge and even top-up the battery with the petrol engine. BMW's is a little cleverer, as it offers you the option of saving a set percentage of the battery charge for later in your journey, while the Merc's system has a simple setting that applies an instant hold.
Intelligent sat-nav systems also make it well worth putting your route in, as these plug-ins will then automatically shuffle between petrol and electric power in the most efficient way for your journey. Unfortunately, none of that changes the fact that when pure-electric running is up, both cars are fairly uneconomical. We saw only 29mpg from the BMW and 31mpg from the Mercedes, which is disappointing given that both retain a little battery capacity to use at low speeds and light throttle, so it'd be reasonable to expect better economy than you get in a non-electrified vehicle.
The frustrating reality is that the heavy battery packs tend to offset that benefit, so the golden rule is to charge your plug-in hybrid as often as possible, otherwise you won't see any economy benefit at all. Of course, you need to think carefully about your lifestyle and mileage.
Mercedes offers its plug-in hybrid in diesel form, which is far more economical on a long run, but otherwise those covering very high mileage may well be better off with a standard efficient petrol or diesel.
It's worth pointing out that the Mercedes has a much bigger fuel tank, of 66 litres versus 46 in the BMW. This means the touring range in between fill-ups for the E-Class is some 200 miles longer, at around 600 miles.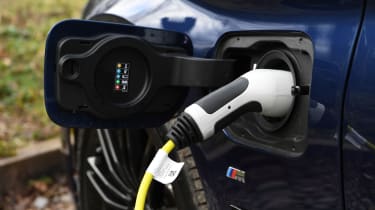 Charging
Both the Mercedes E-Class and BMW 5 Series plug-in hybrids have a Type 2 socket – the European standard that gives you access to the vast majority of public chargers in town centres and office car parks. The Merc's is less conveniently placed on the rear bumper, while the 5 Series has its cable input on the front wing.
Partnership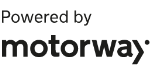 Need to sell your car?
Find your best offer from over 5,000+ dealers. It's that easy.
However, that's the only area where the Mercedes loses out to the BMW when it comes to charging. It gets a faster 7.2kW on-board charger compared to the BMW's 3.7kW, which means the Merc will fully charge in well under two hours from a standard 7.4kW wallbox, while the BMW will take almost double that.
Not only that, but BMW charges £165 for the Type 2 cable that you'll need if you're going to use any dedicated car charger, where Mercedes provides a five-metre cable for that purpose as standard. You get a five-metre cable for charging at a standard three-pin domestic socket with both cars, too; this will charge the Mercedes in around five hours and the BMW in five-and-a-half.
Both cars have phone apps that allow remote control of charging and interior pre-conditioning, which lets you warm or cool the car ready for your departure. However, it's frustrating that the 'Mercedes me' app doesn't allow you to delay charging using the app or the car's screen, which would make it easier to take advantage of cheaper, late-night tariffs.