Audi e-tron 55 quattro vs Jaguar I-Pace EV400: verdict
The Audi e-tron and Jaguar I-Pace are both excellent electric cars, but there's only one stand-out option here...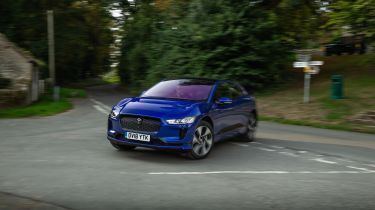 As we've seen, the Audi e-tron and Jaguar I-Pace are two closely matched cars. The Jag boasts epic performance and low running costs, while the Audi is the more comfortable of the pair.
Which is best for you will come down to your unique needs and desires: those not wishing to scream about their new car's eco credentials will probably lean towards the e-tron, while those after a bit more excitement behind the wheel will no doubt favour the I-Pace.
Either way, you'll be getting a really good electric car that's sure to deliver many happy years of electric, zero emissions motoring.
We must declare a winner, however. So without further ado, first place goes to...
First place: Jaguar I-Pace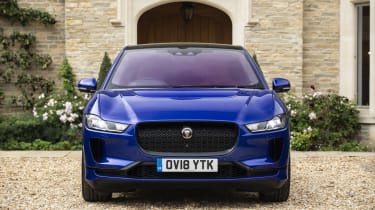 The Jaguar is the real star of this duo. It sets a sky-high benchmark for how a big electric car can drive, being fun, fast and involving without sacrificing its loping, easygoing nature for daily driving. Not only that, but it betters the Audi for range and equipment. Unless you really need the Audi's roominess, the I-Pace is the better car here, and one of the best electric cars on sale.
Second place: Audi e-tron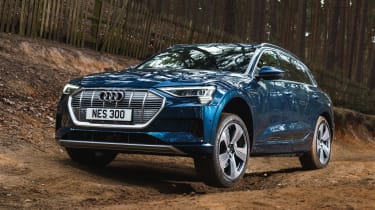 The Audi e-tron is an accomplished car. Its spacious interior is a real standout feature and, together with the cushy ride comfort, could well sway long-suffering commuters after a mop for their brow. However, it's simply not as good to drive as the I-Pace (even in normal daily motoring), its range is disappointing and it's too easy to find yourself spending five figures on options.
Specs
|   | Audi e-tron 55 quattro | Jaguar I-Pace EV400 HSE |
| --- | --- | --- |
| Price | £68,060 (after PiCG) | £71,495 (after PiCG) |
| Motor | 2x electric motor | 2x electric motor |
| Power | 402bhp | 395bhp |
| Torque | 664Nm | 696Nm |
| Transmission | Single-speed automatic, four-wheel drive | Single-speed automatic, front-wheel drive |
| 0-60mph | 5.4 seconds | 4.4 seconds |
| Top speed | 124mph | 124mph |
| Braking 70-0/60-0/30-0mph | 53.1/38.1/10.9m | 46.8/34.6/8.8m |
| Energy consumption | 2.3 miles/kWh | 2.5 miles/kWh |
| Charge cost | £10.87 | £11.00 |
| CO2 emissions | 0g/km | 0g/km |
| Tax | £0 VED / 16% BiK | £0 VED / 16% BiK |
| Options | None | None |
| Length | 4,901mm | 4,682mm |
| Width | 1,935mm | 1,895mm |
| Height | 1,629mm | 1,565mm |
| Wheelbase | 2,928mm | 2,990mm |
| Boot (seats up/down) | 660/1,725/60 litres | 435/1,176 litres |