Audi e-tron 55 quattro vs Jaguar I-Pace EV400: running costs & warranty
Go for the mid-range I-Pace SE and it's the better value car, but choosing high-spec HSE makes it more expensive than the e-tron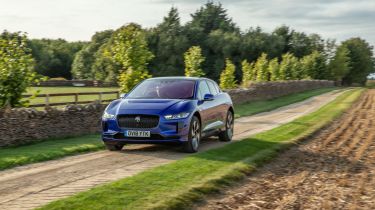 In the HSE trim of our test car, the Jaguar is the more expensive of these two, but it's worth pointing out that this is the top-spec version of the I-Pace being compared to the entry-level e-tron; we'd point towards the cheaper models for much better value.
While the even more indulgent style and comfort aspects of the HSE are tempting, the mid-range SE gets just about everything you could possibly want, and at £66,495 (after the government grant is deducted), it's a useful £5,000 cheaper than the HSE. 
In comparison, the e-tron offers two trim levels, with this entry-level version the cheapest and a Launch Edition costing some £10,000 more the only other option. 
You can find all about how the standard equipment levels compare elsewhere in our test. Suffice to say that standard kit is more generous on our HSE Jaguar and makes it better value like-for-like than the e-tron, even though the Audi is well enough specified.
In terms of monthly costs, a four-year PCP contract with a 10,000-mile annual limit and £10,000 deposit will see you into the e-tron for £719 per month, while the I-Pace comes in at £756. Again, settle for the I-Pace SE and it'll undercut the e-tron with a monthly cost of £677. 
Servicing is included for three years on the I-Pace, which requires a check-up every 21,000 miles or two years. Servicing in the fourth year costs around £190, and it requires a bigger service in the sixth year at a cost of £530.
The Audi also needs servicing every two years or 19,000 miles, but servicing is included for four years if you buy the car on Audi finance. There are also fixed-rate servicing deals on offer if you don't go down that route, starting at £415 per year, which can be spread out into monthly payments. 
That certainly means these electric SUVs will be cheaper than petrol or diesel equivalents to run, but don't forget that they're still high-performance SUVs, so the cost of insurance and tyres will be high.
They are both, of course, free to drive into central London and free of road tax, although you'll have to pay the 'premium' tax of £310 per year in years two to six. 
Warranty and battery cover
The Audi gets a standard manufacturer warranty of three years or 60,000 miles, while the Jaguar also gets cover for three years, with no mileage limit.
The batteries are covered for eight years or 100,000 miles, but Jaguar also guarantees to replace or refurbish the batteries if the car's maximum range drops to 70% or less of what it was when new within that warranty period. Audi gives no guarantee of battery performance – it simply covers them against failure or malfunction. 
Depreciation
If you buy either car privately, depreciation will be a major cost, although both cars have very strong residual forecasts by the standards of performance SUVs, which typically lose value like a sieve loses water.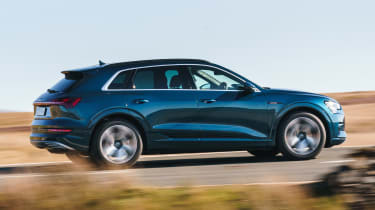 The Jaguar is forecast to hold on to 70% of its value after three years, while the Audi is expected to be worth 69%, which works out at £52,646 and £49,866 respectively. 
Company-car costs
Electric cars are a great way to cut your company-car tax, whether you're looking to buy a family hatchback or a posh SUV like these. For the rest of the tax year 2019/20, the Audi will cost £379 per year, while the Jaguar costs £400.
Partnership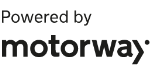 Need to sell your car?
Find your best offer from over 5,000+ dealers. It's that easy.
Somewhat remarkably, the government has cut electric-car BiK tax to 0% for the tax year 2020/21, which means that both of these cars will be free of company-car tax during that time. For the tax year 2021/20, they'll cost around £25 per month. 
They're both no-brainers for company-car users if you can get one through your scheme, then, but don't forget that as an employee you may struggle to persuade your company to foot the high lease or ownership costs involved in keeping one on the fleet.
Running costs & warranty scores