Renault Kangoo E-TECH electric (2011-2021) reliability & safety rating
Tried-and-tested electric running gear should help the Renault Kangoo E-TECH's reliability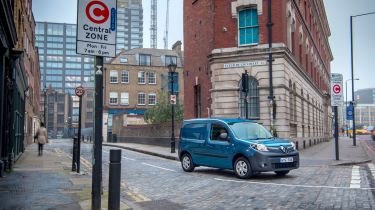 The Kangoo E-TECH uses electric technology, but the rest of its running gear is rather dated. It's based on a platform that can trace its roots back to the turn of the 21st century, so it should prove reliable. However, Renaults of that era didn't exactly set the standard when it came to electrical reliability, so there may be a question mark over the Kangoo's longevity. That shouldn't be an issue with the electric-drive system. However, Renault only offers a five-year battery warranty, compared to eight years for most rivals.
Renault Kangoo E-TECH electric reliability & problems
Vans aren't included in the annual Driver Power ownership survey, but the rest of the Renault range has had varied results there. More modern Renaults have done well – including the electric ZOE supermini – but older models haven't. So while the Kangoo's running gear should hold strong, the question marks are going to be about the car's other electrical kit.
Safety
Euro NCAP crash-tested the MPV version of the Kangoo diesel back in 2008 when it was first launched. It earned four stars for adult occupant protection, four stars for child safety and a two-star pedestrian safety score. Even by 2008's standards, that wasn't a brilliant result, and in today's tougher test the Kangoo would be lucky to get a three-star score out of five.
Due to the Kangoo's age, clever kit such as autonomous emergency braking, lane-keeping assistance and blind-spot monitoring is unlikely to ever appear. Only the driver gets an airbag as standard – passenger and side bags are both optional – while cruise control with speed limiter and an engine speed limiter are both offered. Renault also offers security kit that's designed to protect your van from attack. Deadlocks, lock shields, an alarm and dash cam are all available to help keep your Kangoo secure.