New Peugeot 5008 electric with multiple powertrain options set for 2023
The next-generation Peugeot 5008 SUV will get electric power a complete redesign on a new platform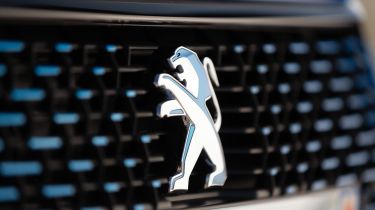 Peugeot is set to offer its largest SUV, the 5008, as a pure-electric model in 2023, DrivingElectric has learned. The new car will be built on an all-new platform called eVMP that'll also underpin a new Peugeot 3008, launching around the same time.
The platform will form the basis of a number of new models from the wider PSA Group, which is also the parent company of Vauxhall. It'll feature new batteries ranging in size from 60kWh to 100kWh – enough for a range of 250 to 400 miles, depending on application. The 5008 should boast a range of around 350 miles. 
Both front and four-wheel drive options will be offered on the 5008, with power ranging from around 134 to 335bhp depending on which powertrain is chosen. It's likely that these pure-electric powertrains will be sold alongside mild-hybrid and plug-in hybrid models, too.
The news comes as Peugeot prepares to release a mid-life refresh of the current 5008 before the end of 2020. However, research carried out by the French firm has found that its customers are ready for an even more practical offering that forgoes some of the current car's overt SUV styling.
Speaking to DrivingElectric, Peugeot's former design chief Gilles Vidal said: "The 5008 is bought by young adults who have kids. So the bigger car is bought by the families, but often the people with more means, more money, are buying the smaller one [the 3008]. That may lead us for the next generation of 5008 to go even more square and find a way to make it sexy.
"When I say square in relation to the 5008, it shouldn't be a boring square," Vidal suggested. "There's a place, for sure, to make it more practical and then generate a design that is still amazing but not through dynamism. It's another kind of sexy."
From Vidal's comments, we can speculate that the 5008 will be at once boxier and more visually appealing than the current car, in an effort to attract buyers with more money to spend into the brand's range-topping SUV.
Peugeot E-3008: pricing announced for France's answer to the Tesla Model Y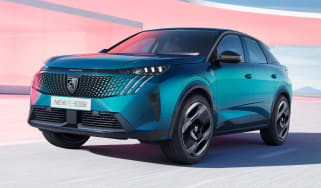 Peugeot E-3008: pricing announced for France's answer to the Tesla Model Y
First contact: facelifted Kia EV6 will look even more like a UFO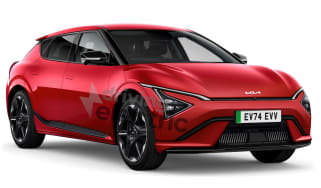 First contact: facelifted Kia EV6 will look even more like a UFO
Kia is readying an update for the EV6 crossover, which is set to include a new face and tech from the larger EV9
New Fisker Ocean Sport washes up in the UK: £36k for a 288-mile range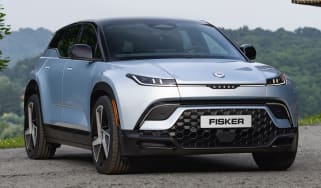 New Fisker Ocean Sport washes up in the UK: £36k for a 288-mile range
American EV startup Fisker has just launched its entry-level Ocean SUV in the UK, with a range of up to 288 miles
Electric Renault Twingo revealed as £17k rival to Citroen e-C3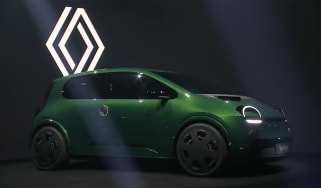 Electric Renault Twingo revealed as £17k rival to Citroen e-C3
Renault has unveiled its smallest EV yet; a sub £20k city car with a claimed high level of efficiency