Peugeot e-308 electric hatchback and estate revealed
Peugeot has pulled the wraps of its fully electric versions of the 308 hatchback and estate, which will go on sale in 2023
The new electric Peugeot 308 has been unveiled, ahead of its launch in mid-2023. Called the Peugeot e-308, it offers a brand-new electric powertrain with 156bhp. Prices aren't available yet, but we do know that it'll be limited to mid-spec Allure and high-spec GT trim levels. Buyers can also choose either the hatchback or estate bodystyles.
As with the Peugeot e-208 and e-2008, styling changes for the e-308 are hardly noticeable compared to a 308 with an engine. There's an italicised E emblem next to the 308 badge – which is a different design to Peugeot's other EVs – while a set of exclusive 18-inch aluminium wheels will be fitted to all e-308s.
The hatchback will rival cars like the Volkswagen ID.3, Cupra Born, Renault Megane E-TECH Electric and MG4 EV. We'd expect prices to be closer to the VW and Renault than the MG, though. The estate version will be a direct rival to the MG 5 SW EV, currently the only mainstream zero-emissions estate car on the market.
It'll sit on the same EMP2 mechanical platform as many existing cars from Peugeot and other Stellantis Group brands, but the motor and battery will be upgraded from the standard 134bhp/50kWh combination seen in electric models launched on this platform to date, to 156bhp and 54kWh respectively. That results in a range of up to 248 miles on a full charge, depending on spec, while 100kW rapid charging speeds are enough for a 20-80% top up in 25 minutes.
It's expected that most of these details will also apply to the e-308's sister model, the Vauxhall Astra-e, although there has been no official confirmation of this yet. The e-308 will join the existing e-208, e-2008, e-Rifter and e-Traveller in the Peugeot electric passenger-car range.
Top 10 best plug-in hybrid cars 2022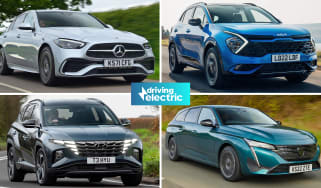 Top 10 best plug-in hybrid cars 2022
Top 10 best hybrid hatchbacks 2022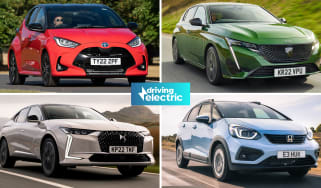 Top 10 best hybrid hatchbacks 2022
New Ford Explorer electric SUV revealed in full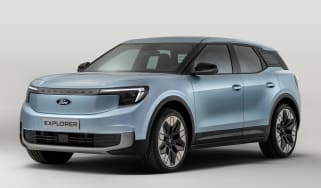 New Ford Explorer electric SUV revealed in full
Ford's new electric crossover boasts a range of more than 300 miles and will be built on the same platform as the Volkswagen ID.4 SUV
Electric car battery life: how to preserve your battery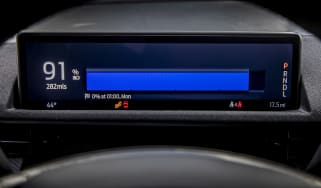 Electric car battery life: how to preserve your battery
Here's how to preserve your electric car's battery life and how much a replacement will cost if you need one
Top 10 best 4WD electric cars 2023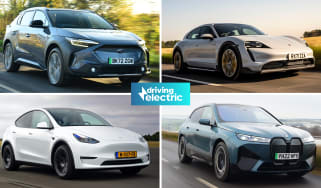 Top 10 best 4WD electric cars 2023
Whether you're looking to venture off-road, or just want some extra assurance in the winter months, we list the best four-wheel-drive electric cars on…