Peugeot e-308 electric hatchback and estate coming in 2023
Peugeot has confirmed details of the upcoming fully electric version of its 308 hatchback and estate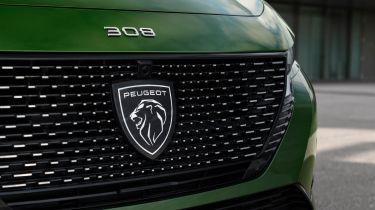 Peugeot has confirmed several details of the upcoming e-308 fully electric version of its 308 family car, which is currently available as a plug-in hybrid in both hatchback and estate forms.
The new car will arrive in 2023, and like its plug-in hybrid counterpart, will be offered as both a five-door estate (below) and a five-door hatchback. The estate version will be a direct rival to the MG 5 SW EV, currently the only mainstream zero-emissions estate car on the market.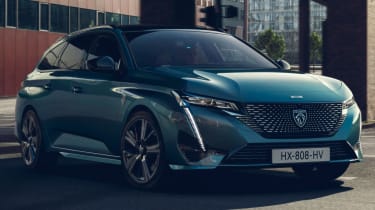 It'll sit on the same EMP2 mechanical platform as many existing cars from Peugeot and other Stellantis Group brands, but the motor and battery will be upgraded from the standard 134bhp/50kWh combination seen in electric models launched on this platform to date, to 154bhp and 54kWh respectively. That should result in a range of approximately 250 miles on a full charge.
It's expected that most of these details will also apply to the e-308's sister model, the Vauxhall Astra-e, although there has been no official confirmation of this yet. The e-308 will join the existing e-208, e-2008, e-Rifter and e-Traveller in the Peugeot electric passenger-car range.
Top 10 best plug-in hybrid cars 2022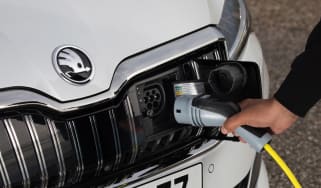 Top 10 best plug-in hybrid cars 2022
New Peugeot 308 plug-in hybrid: prices, specs and on-sale date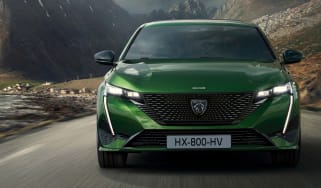 New Peugeot 308 plug-in hybrid: prices, specs and on-sale date
Top 10 best seven-seater electric and hybrid cars 2022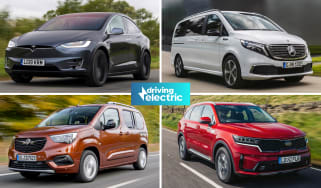 Top 10 best seven-seater electric and hybrid cars 2022
If the regular crop of electrified SUVs and family cars don't provide enough practicality for you, then take a closer look at the range of electric an…
Top 10 cheapest electric cars 2022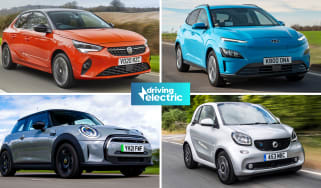 Top 10 cheapest electric cars 2022
Contrary to popular opinion, not all electric cars are expensive. Here are the cheapest ones available in the UK right now
Top 10 best electric SUVs 2022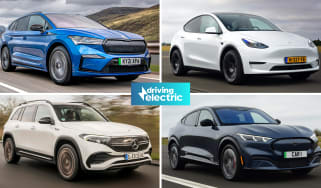 Top 10 best electric SUVs 2022
Electric SUVs combine style and practicality with low running costs, making them a very popular choice in the UK. Here are our top 10 favourites to bu…