New Vauxhall Corsa GSe is coming to keep the brand's hot hatch heritage alive
A hot version of the Corsa Electric hatchback is set to arrive next year, boasting a sportier look and driving experience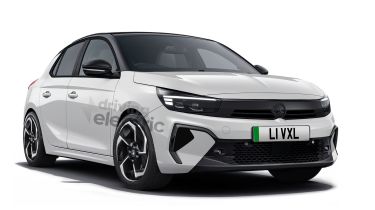 The first hot electric Vauxhall is on the way, coming in the form of a souped up version of the top-selling Corsa Electric and featuring several performance upgrades, plus a much sportier look.
Due to arrive in 2024, the Vauxhall Corsa GSe will be the third model to receive the brand's GSe (Grand Sport Electric) designation, following on from the plug-in hybrid-powered Vauxhall Astra and Grandland GSe variants.
As alluded to earlier, the Corsa GSe will differ greatly from its Astra and Grandland counterparts due to its fully-electric powertrain. Top versions of the Vauxhall Corsa Electric already utilise a 51kWh battery pack, alongside a pretty punchy 154bhp electric motor for a range of up to 246 miles and a 0-62mph time of 8.2 seconds.
We don't expect the hot electric Corsa to get any more power – a shame, given its predecessor, the petrol-powered Corsa VXR, was capable of completing the 0-62mph sprint in just 6.8 seconds. That being said, the GSe model will nevertheless bring a handful of performance upgrades, likely in the form of lower, stiffer suspension, recalibrated steering and bigger brakes for an overall sportier driving experience.
Perhaps the biggest reason to upgrade to the GSe over the 'regular' Corsa Electric will be the multitude of visual upgrades that are expected; our exclusive image shows how the GSe model will get a slightly more aggressive bodykit, as well as two-tone paintwork and a model-specific set of alloy wheels.
On the inside, buyers can expect a smattering of GSe branding on the dashboard, steering wheel and floor mats, while a set of figure-hugging sports seats will keep the driver firmly in place during tight cornering. Given its range-topping status, the Vauxhall Corsa GSe is anticipated to get the largest 10-inch touchscreen infotainment setup, as well as a fully-digital instrument cluster which could feature some GSe-specific graphics.
We await a full reveal next year, with the Vauxhall Corsa GSe likely going on sale in the summer. The current range-topper – the Corsa Electric Ultimate – already starts from £38,585, so it's not unreasonable to expect the GSe to start from over £40,000 when it eventually makes it to showrooms, making it a chunk more expensive than the likes of the MG4 XPower, Abarth 500e and even some versions of the Cupra Born.
New Ora 03: naming strategy killed the Funky Cat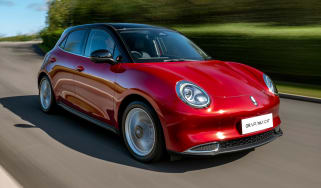 New Ora 03: naming strategy killed the Funky Cat
Electric Renault Twingo revealed as £17k rival to Citroen e-C3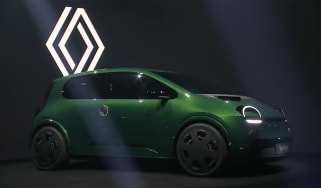 Electric Renault Twingo revealed as £17k rival to Citroen e-C3
DrivingElectric Awards 2024: the winners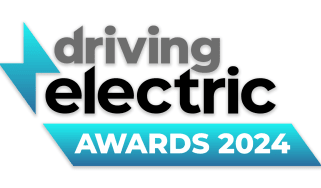 DrivingElectric Awards 2024: the winners
We celebrate the very best products in the EV world
Tesla Cybertruck: pricing and specs for Elon Musk's electric pickup truck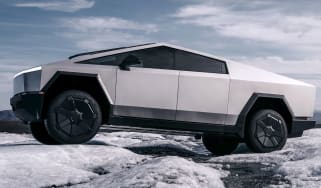 Tesla Cybertruck: pricing and specs for Elon Musk's electric pickup truck
The Tesla pickup truck is now on sale, with a range of up to 340 miles and a starting price of just over $60,000