Kia is preparing to launch Tesla Model 3 and Jeep Avenger rivals and we're excited
Kia's EV Day event will be the basis to reveal an electric saloon and baby SUV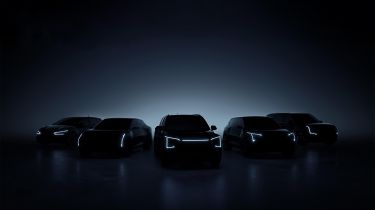 The ever-expanding Kia line-up of electric cars is set to grow even further as the South Korean maker has announced that it's planning to reveal two new electric family cars, alongside further details on its EV5 family SUV.
Set to headline Kia's self-dubbed 'EV Day' event on the 12th October, the first new reveal will come in the form of an electric fastback saloon, set to rival the likes of the Tesla Model 3, Polestar 2 and Volkswagen ID.7. Kia has confirmed it's only a concept for now, but we expect this to be called the EV4, and to sit alongside the already-pictured EV4 SUV, which has already begun testing and is set to arrive in the next year.
The other big reveal will be what is rumoured to be called the Kia EV3 Concept: a showcar version of what will eventually become the brand's rival to the Jeep Avenger and Volvo EX30. This, like the EV4, gets an angry-looking set of headlights, as well as a boxy 4x4-like silhouette. Both new cars can be seen in the latest teaser image for the event, lining up alongside the pre-existing EV5, EV6 and EV9 SUVs.
Technical specifications are thin on the ground at the moment, but buyers can expect ultra-rapid DC charging and a range of over 300 miles for both. The same can be said for the EV5 which, rumour has it, could be making its way to the UK market in the near future.
Regardless, both the EV3 and EV4 are concepts, so it's unlikely they'll be hitting UK roads anytime soon. Still, Kia already sells the Soul and Niro EVs here, as well as the aforementioned EV6 and EV9. The introduction of any of these new models would give Kia a hold on almost every sector of the mainstream EV market, putting it on a good footing for the slowly approaching 2035 petrol and diesel car ban.
Which of Kia's upcoming models are YOU most excited about? Let us know on our social channels!
The Kia EV9 is DrivingElectric Car of the Year 2024
The Kia EV9 is DrivingElectric Car of the Year 2024
DrivingElectric Awards 2024: the winners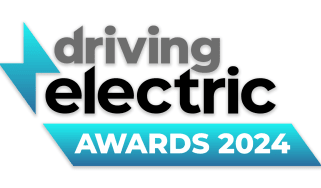 DrivingElectric Awards 2024: the winners
We celebrate the very best products in the EV world
Tesla Cybertruck: pricing and specs for Elon Musk's electric pickup truck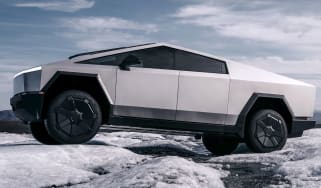 Tesla Cybertruck: pricing and specs for Elon Musk's electric pickup truck
The Tesla pickup truck is now on sale, with a range of up to 340 miles and a starting price of just over $60,000