New Kia EV5 SUV coming to the UK as Tesla rival inspired by millennials
Kia's next electric SUV boasts 100 miles more range than a Tesla Model Y and will go on sale in Europe in the coming years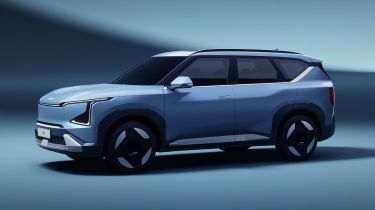 We can now confirm that the all-new Kia EV5 SUV is coming to Europe – including the UK. A rival to other electric family SUVs like the Volkswagen ID.4, Skoda Enyaq and Tesla Model Y, the EV5 will slot below the sporty EV6 and the seven seater EV9 when it arrives in the next couple of years.
Kia's design team is on a bit of a roll at the moment; the all-new EV9 looks like almost nothing else on the road, while the EV6 could easily pass as a shuttlecraft from the Starship Enterprise. As you can see, the Kia EV5 continues the Korean maker's futuristic design scheme, matching the larger EV9's boxy shape, while also donning a revised version of the boomerang-shaped LED rear light bar, as first seen on the Kia EV6.
Moving inside, Kia says it consulted "millennial households" for inspiration regarding the EV5's cabin. The overall design is reminiscent of the larger EV9, with Kia's latest tri-screen infotainment system taking centre stage. This comprises a digital instrument cluster, a central touchscreen, plus an additional 5.3-inch climate control panel to bisect them. Intriguingly the EV5 Concept's swivelling seat arrangement has been swapped for what almost appears to be an old-school bench in the front – although there are only two seatbelts.
Unlike the Kia Niro EV, which sits on the same K3 platform as its sister car, the Hyundai Kona Electric, the new Kia EV5 shares the same 800 volt E-GMP underpinnings as the other two EV-badged Kias, as well as the likes of the Genesis GV60.
Due to go on sale first in China, three EV5 models will be offered at launch; the standard car gets a 64kWh battery and a 215bhp rear-mounted electric motor for a range of up to 330 miles. Long Range cars get a larger 88kWh battery pack, so are instead able to travel up to 447 miles on a charge, according to Kia – that's over 100 miles more than a Tesla Model Y Long Range. 
Finally, Kia will also offer a Long Range AWD model which, as its name suggests, gets two electric motors to provide four-wheel-drive and a combined output of 308bhp. The EV5 Long Range AWD is quoted to have a maximum range of 404 miles, although it's worth noting all of these figures are based on the Chinese Light-Duty Vehicle Test Cycle (CLTC), meaning they'll likely shrink when put through the more stringent European WLTP tests.
Also worth pointing out is that Kia EV5 models sold in South Korea will have a slightly reduced battery capacity, as well as less-powerful electric motors. At this stage we're unsure which versions will come to the UK, although all EV5s are expected to get DC ultra-rapid charging, with Kia quoting a 10-80% top-up time of as little as 28 minutes. 
Expected to start from around £45,000, the Kia EV5 is but one of several new Kia models set to arrive in the coming years. As part of the brand's self-dubbed 'EV Day' event, Kia has also announced the EV3 compact SUV – a Jeep Avenger rival that could arrive next year – as well as the EV4 saloon, which will eventually go head-to-head with the Tesla Model 3 when it goes on sale in a few years time.
DrivingElectric Awards 2024: the winners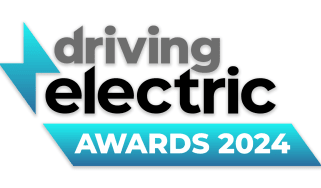 DrivingElectric Awards 2024: the winners
We celebrate the very best products in the EV world
Tesla Cybertruck: pricing and specs for Elon Musk's electric pickup truck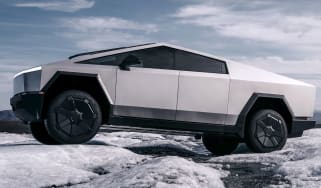 Tesla Cybertruck: pricing and specs for Elon Musk's electric pickup truck
The Tesla pickup truck is now on sale, with a range of up to 340 miles and a starting price of just over $60,000