Electric BMW iX2 is set to take the kidney grille to the next level
BMW has teased the highly-rumoured iX2 coupe-SUV, which has been revealed to get enlarged illuminated kidney grilles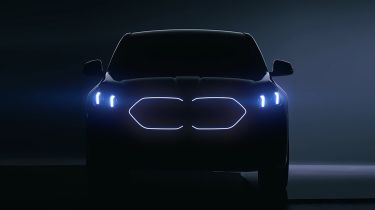 Not even Marmite can match the 'love or hate' nature of BMW's kidney grilles. Yet, the brand is set to take what is perhaps its most iconic design trait to the next level with the introduction of the upcoming BMW iX2 and its illuminated kidney grille.
Teased in a video on social media, the iX2 will essentially be a sleeker, coupe-SUV version of the already-on-sale BMW iX1 SUV. Set to be fully revealed by the end of the year, the BMW iX2 will likely arrive in the UK in the spring of 2024 and will go head-to-head with other rakish SUVs like the Volkswagen ID.5, Genesis GV60, Audi Q4 Sportback e-tron and the forthcoming Cupra Tavascan.
As mentioned, the iX2's kidney grille is trimmed in LED lights, just like on the new BMW i5 saloon. This is reflective of how the iX2 is being pitched as a more style-focused offering than the regular iX1, as is the iX2's heavily sloping roofline, which will almost certainly come at the expense of rear passenger headroom.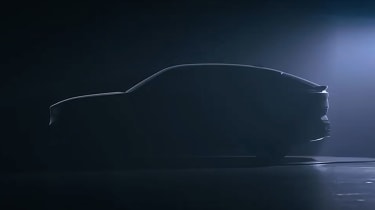 On the inside, the BMW iX2 is expected to feel very similar to the iX1 on which it's based. In that car, drivers are cocooned by BMW's curved iDrive infotainment system, which comprises a 10.25-inch digital instrument cluster, mounted alongside a 10.7-inch touchscreen. Expect the iX2's setup to run the brand's latest OS9 software, which features configurable widgets and quick-action buttons.
BMW currently offers the iX1 with single and dual electric motor setups, and we can also expect this to be the case for the iX2. Introduced in 2023, the entry-level BMW iX1 eDrive20 uses a rear-mounted 201bhp electric motor, while the dual-motor xDrive30 – available from launch – gets a boosted output of 309bhp. It's possible, however, we could also see a high-performance M-tuned version of the iX2 in the future, with as much as 400bhp.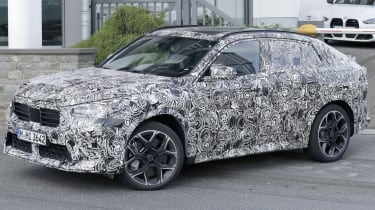 Given the BMW iX2's slipperier shape, we expect it to improve slightly on the iX1's 296-mile maximum range figure, possibly stretching this to over 300 miles. Once again, 130kW DC rapid charging will be standard, allowing for a 10-80% charge of the 64.7kWh battery in around half-an-hour.
As is often the case with coupe-SUVs, we can expect the BMW iX2 to have a higher starting price than the more conventional iX1. A figure of around £55,000 seems likely, cementing the iX2's place as a premium product above its Volkswagen, Cupra and Skoda competitors.
The Kia EV9 is DrivingElectric Car of the Year 2024
The Kia EV9 is DrivingElectric Car of the Year 2024
DrivingElectric Awards 2024: the winners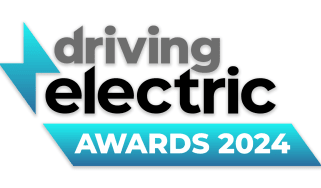 DrivingElectric Awards 2024: the winners
We celebrate the very best products in the EV world
Tesla Cybertruck: pricing and specs for Elon Musk's electric pickup truck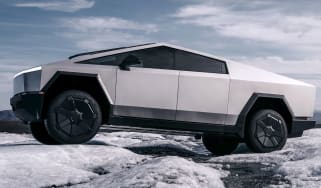 Tesla Cybertruck: pricing and specs for Elon Musk's electric pickup truck
The Tesla pickup truck is now on sale, with a range of up to 340 miles and a starting price of just over $60,000