New Zeekr X electric SUV revealed; could land in UK by 2025
The electric "urban SUV" uses the same underpinnings as the Smart #1 and forthcoming Volvo EX30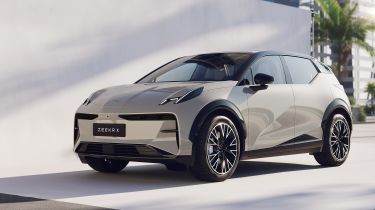 If you've never heard of the Chinese company Geely you'll certainly know some of the brand's it owns, like Lotus, Polestar, Volvo, Smart and the London Electric Vehicle Company that makes black cabs. In 2021, Geely also founded a premium EV brand called Zeekr, and this is its latest creation: the Zeekr X SUV.
The Zeekr X is described as an "urban SUV" by its makers, and will serve as the Chinese brand's entry-level model moving forward, sitting below the Zeekr's 001 saloon and 009 luxury MPV. It's based on Geely's Sustainable Experience Architecture, which serves as the underpinnings for the Smart #1 launched in 2022 and will be used by the forthcoming Volvo EX30 baby SUV being revealed later in 2023.
In terms of size, the Zeekr X measures 4,450mm long, so it's a little longer than the Kia Niro EV or Volvo XC40 – and has a 2,750mm long wheelbase, which also trumps the Kia and Volvo's. 
No range figures for the Zeekr X have been revealed, but the brand says the car will accelerate from 0-62mph in as little as four seconds. We suspect this is thanks to a dual-motor system, probably the same 422bhp setup used in the Smart #1 Brabus. 
The styling bears some resemblance to the Toyota bZ4X, especially the angular front end, large black wheel arches and chiselled body lines in the doors. More unique design elements include the Zeekr's roofline that falls gently towards the rear, and the lack of any conventional door handles. Instead, it appears the X uses small buttons, hidden in the B- and C-pillars, to grant passengers access to the cabin.
Zeekr hasn't revealed any official plans to launch in Europe to date, but leaked internal communications have suggested that the brand expects to be selling cars in the region by 2025. It wouldn't be the only China-based EV maker hoping to break into the European market: Ora began selling the Funky Cat hatchback in 2022, meanwhile NIO is set to launch three new cars in the UK in 2023.
New Ford Explorer electric SUV revealed in full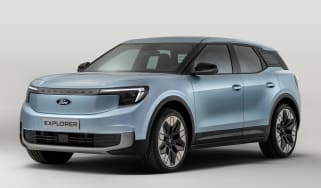 New Ford Explorer electric SUV revealed in full
Top 5 best electric sports cars 2023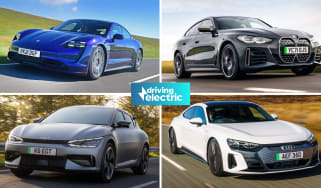 Top 5 best electric sports cars 2023
New Ford Explorer electric SUV revealed in full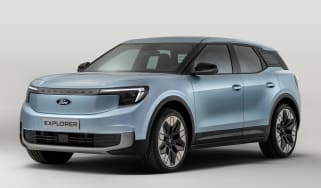 New Ford Explorer electric SUV revealed in full
Ford's new electric crossover boasts a range of more than 300 miles and will be built on the same platform as the Volkswagen ID.4 SUV
New Volkswagen ID.2all previews £22k electric hatchback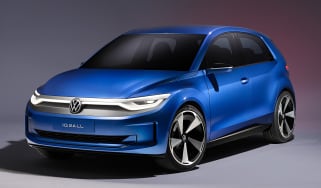 New Volkswagen ID.2all previews £22k electric hatchback
Volkswagen has unveiled its latest concept car, previewing its future rival to the Vauxhall Corsa Electric
Driver Power: The best electric and hybrid cars to own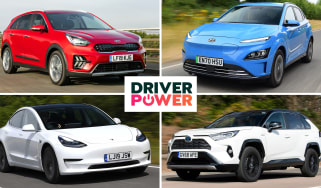 Driver Power: The best electric and hybrid cars to own
DrivingElectric's very own customer satisfaction survey ranks the very best EVs and hybrid cars, as voted by you