Volvo XC20 to lead new charge of electric models
Volvo is adding a smaller electric SUV to its range as part of wider plans to go pure-electric by 2030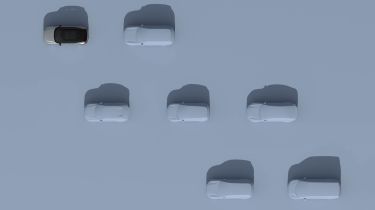 Volvo is planning to introduce a small SUV to its already fully electrified range. The new car looks set to be called the XC20, with Volvo boss Hakan Samuelsson having confirmed that it'll be one of the first to use an all-new electric platform developed by the Swedish brand's parent firm Geely. 
A new teaser image (above) of Volvo's "mid-decade electric portfolio" served to confirm its arrival, showing a car that's smaller than the XC40. The image was released alongside a statement from Volvo that it'll phase out all internal- combustion engines from its range, switching to fully electric by 2030. The brand aims for 50% of its sales to be pure-electric cars by 2025.
The SEA (Sustainable Experience Architecture) platform underpinning the new smaller car was first shown at the 2020 Beijing Motor Show, underpinning the Lynk & Co Zero Concept. The platform has already been tipped for use in a production Lynk & Co electric car, but Samuelsson told DrivingElectric that Volvo products using the platform are also being worked on.
"We'll use [SEA] for a smaller car, where I think it's very practical and smart for us to share that, so we can have a cost structure for a smaller car that's very competitive," Samuelsson said. "It's difficult to push the [XC40's] CMA platform, which is a combination platform for EVs and combustion-engined cars, further down. So if you want to do a smaller car than XC40, then SEA can do it. We will use it for that."
When asked about this new small Volvo's bodystyle – and if it'd be an SUV – Samuelsson all but confirmed an SUV with his response. "Yes - good guess! It has to be premium, and SUVs are very popular, but it should be all-electric, too," he stated.
Samuelsson stopped short of confirming an XC20 name for this new SUV, but suggested that "it'll be a car that's definitely in line with customers' expectations." Volvo has trademarked 'XC10' and 'XC20' as model names, however.
Volvo has also confirmed that its push to go fully electric will be supported by an increased focus on online sales and its Care by Volvo subscription service. But the company added that dealers will "remain a crucial part of the customer experience and continue to be responsible for a variety of important services, such as preparing, delivering and servicing cars".
New Volvo XC100 range-topper
Volvo is also expected to introduce a next-generation flagship at the top of its range. Expected to arrive in 2022, the new car is likely to be badged XC100 and take the form of a large, pure-electric SUV – based on the second generation of its large-car platform, named SPA2, that's currently in development. 
The new platform will allow Volvo to make cars bigger than the current XC90, DrivingElectric understands, with cars up to 5.5 metres long made possible. One such car will be a forthcoming third Polestar model – again, a large SUV. 
DrivingElectric understands that the larger Volvo model will be around 30cm longer than the XC90 and longer than the BMW X7, too, with a long wheelbase, seven seats and a big boot.
Electric power is likely to be joined by a plug-in hybrid option. Mild-hybrids could make up the lower end of the range. The car will be built to compete in the US and Chinese markets where larger cars sell well; prices could well exceed £80,000 when it goes on sale in the UK. 
Samuelsson has also previously confirmed that the next Volvo XC90 would be electric and hybrid only.
Best plug-in hybrid SUVs 2021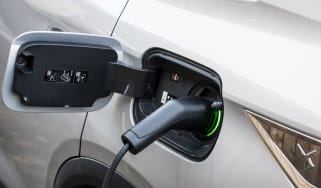 Best plug-in hybrid SUVs 2021
A good plug-in hybrid SUV should combine low running costs with excellent practicality. These are some of the best on sale right now
Best electric SUVs 2021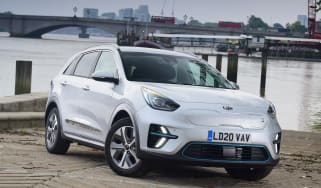 Best electric SUVs 2021
Our selection of the best electric SUVs you can buy features cars that promise to mix style, practicality and rock-bottom running costs
Where can I buy hydrogen and where is my nearest hydrogen filling station?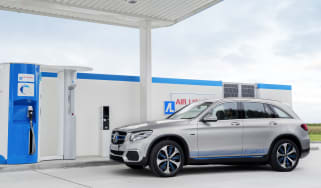 Where can I buy hydrogen and where is my nearest hydrogen filling station?
A guide to where you can find UK hydrogen fuel stations for filling up a hydrogen fuel-cell car