Study finds electric cars are cheaper to run than petrol or diesel models
Analysis by car insurer Direct Line shows electric cars to be around £107 cheaper to run per year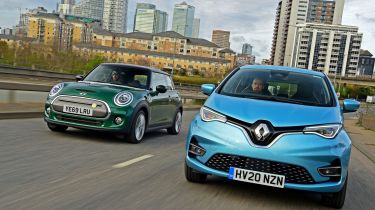 According to a study commissioned by insurance company Direct Line, the lifetime cost of an electric car is considerably less than that of a car powered by petrol or diesel.
The study, which analysed five unspecified 'comparable 2020 models' in May 2020, calculated average annual costs by comparing purchase cost, road tax, MoT and servicing cost, plus insurance premiums from Direct Line. Fuel costs were also taken into account, based on an average annual mileage of 7,900 miles.
Based on an electric car costing £27,921, compared against an equivalent petrol powered car costing £22,976, the study found that the electric model would cost a total of £52,133 over its lifetime, versus £53,625 for the petrol car. This equates to an average cost of £3,752 per year for the electric car, which is £107 less than that of the petrol model – a 3% saving.
While the study found electric cars are around 22% more expensive to buy in the first instance (including Government subsidies) and 25% more expensive to insure, savings on fuel, tax and maintenance help to counter this.
The study found that while a petrol car will cost around £824 to fuel per year, charging an equivalent electric car will cost £343 – a 58% saving of £481 per year. A 49% reduction in tax and maintenance costs equated to a £216 saving, but insurance is 25% more, or £234 per year.
While some may have reservations about data released from an insurance company which champions cars that are more expensive to insure, the findings do help to show the real-world savings that make electric cars so appealing. The study also suggests that aside from cost, a 100% reduction in local emissions could equate to around 1,867kg of CO2. 
"It is an exciting time for electric vehicles, with a record number of these licensed cars on Britain's roads last year," stated Neil Ingram, head of motor product at Direct Line.
"Our analysis also shows that with the ban on new [non-plug-in] cars set to come into force in less than 15 years' time, Britons could already be saving money by switching from a traditional petrol or diesel car to an equivalent electric model.
"We expect prices to come down in future, thanks partly to the Government's commitment to making greener vehicles more accessible but also to advances in technology ensuring that purchasing, refuelling, maintaining and insuring an electric car becomes easier, cheaper and better for the environment."
A separate Direct Line survey conducted by Opinium in May 2020 found that of 2,001 adults, 61% would make the switch to an electric car if technology and the market 'continue to improve'. The survey found that 35% thought the current charging network was limited, while 34% found the high purchasing cost was a limiting factor. 
However, just 16% were concerned about range – perhaps indicating a move away from one of the more traditional snagging points with a switch to electric power, range anxiety.
First contact: facelifted Kia EV6 will look even more like a UFO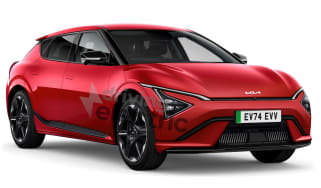 First contact: facelifted Kia EV6 will look even more like a UFO
Kia is readying an update for the EV6 crossover, which is set to include a new face and tech from the larger EV9
New Fisker Ocean Sport washes up in the UK: £36k for a 288-mile range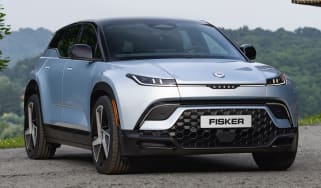 New Fisker Ocean Sport washes up in the UK: £36k for a 288-mile range
American EV startup Fisker has just launched its entry-level Ocean SUV in the UK, with a range of up to 288 miles
Electric Renault Twingo revealed as £17k rival to Citroen e-C3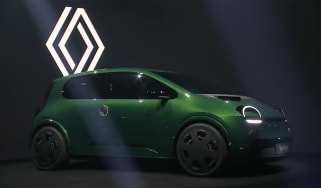 Electric Renault Twingo revealed as £17k rival to Citroen e-C3
Renault has unveiled its smallest EV yet; a sub £20k city car with a claimed high level of efficiency