We've had a ride in the new electric MG Cyberster and it's NOT what we first thought…
The MG Cyberster is due to go on sale next year with up to 536bhp and scissor doors – and we've already had a ride in it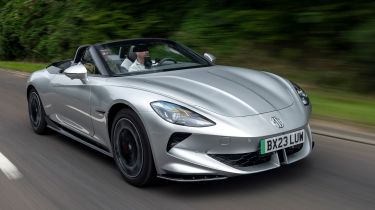 The hotly-anticipated MG Cyberster electric sports car is finally due to go on sale next summer – and we've managed to arrange an early passenger ride in order to get some first impressions. 
With the hype surrounding it perhaps even surpassing that of the ultra-affordable MG4 EV, the MG Cyberster is the brand's first sports car in almost two decades and features a sleek design that takes inspiration from MG sports cars of old, whilst also looking towards the future.
Speaking to DrivingElectric in 2022, MG head of product and planning, David Allison, confirmed that the Cyberster sits on the same MSP underpinnings as the MG4. Battery sizes are yet to be confirmed, but we suspect that there's a 77kWh battery mounted low within the Cyberster's squatted shell, possibly offering a range of over 300 miles.
MG remains tight-lipped regarding the Cyberster's powertrain, although leaks suggest two powertrains will be available at launch. The first, a single rear-mounted electric motor system, will output 309bhp, while dual-motor cars will improve on this with 536bhp. Each weighs 1,850kg and 1,985kg, respectively, and both are expected to have a top speed of around 124mph.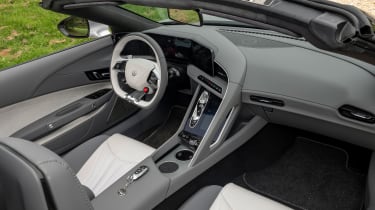 Climb inside the MG Cyberster and the first thing you'll notice are the Lamborghini-style scissor doors. MG's head of design, Carl Gotham explained: "We've not had to compromise much in terms of design to make the production car. It's obviously a bit more friendly, a bit more approachable design language, which we want to move the brand into."
That being said, the Tesla-style yoke steering wheel of the show car is now gone; the pre-production model we rode in instead had a more traditional round wheel with paddles to adjust the regenerative braking system. The triple-screen infotainment setup remains, however, with the seemingly well-built cabin offering a cocoon-like sensation, aided by the large central spine that divides driver and passenger.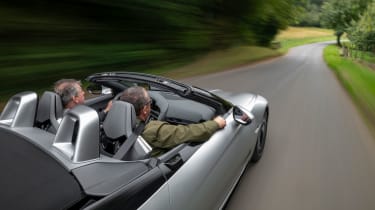 As we got underway, it became clear how different the Cyberster is from what we expected; thought by many to be a light-footed and darty Lotus rival, MG's electric sports car appears to be more of a grand tourer – offering plenty of engagement on twisty road, as well as a smooth and composed manner that makes zero-emissions mile-munching effortless.
You sit pretty low in the MG Cyberster for an EV, but nowhere near as low as something like a Mazda MX-5. The performance from the electric motor is smooth and substantial, but doesn't quite offer the same slingshot-like sensation one gets from flooring it in, say, a Porsche Taycan.
Things aren't quite perfect, though; our driver, MG UK's head engineer Steve Garside commented, "It's too stiff, especially at the front. Of course, the suspension has to deal with a bit of mass, but it's rebounding off the road surface too much, especially at low speeds."
"I've already tried a different solution in China – including on a road that I've found out there  that is extremely close to UK conditions – and it's much improved; we know what we want this car to be, and it's not an extreme, hardcore sports car."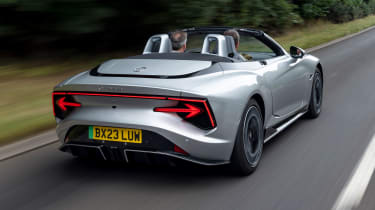 Likely starting from over £50,000, the MG Cyberster will be a rival for the more driver-focused electric Porsche Boxster, which is also due to arrive next year. If MG manages to strike the balance it thinks it can in terms of deft handling and everyday drivability, the Cyberster could be in a class (and league) of its own.
Partnership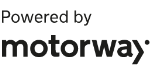 Need to sell your car?
Find your best offer from over 5,000+ dealers. It's that easy.
Subscribe to the DrivingElectric newsletter to get our full verdict on the MG Cyberster as soon as we get our first drive…
Porsche Taycan facelift could be faster than the Tesla Model S Plaid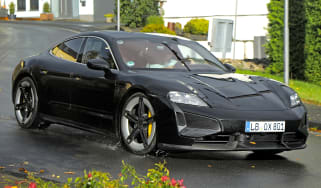 Porsche Taycan facelift could be faster than the Tesla Model S Plaid
Toyota FT-Se is the GR Yaris' even cooler electric sports car sibling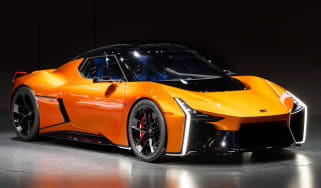 Toyota FT-Se is the GR Yaris' even cooler electric sports car sibling
We've driven the electric Porsche Macan: here's why you should hold off on the petrol model…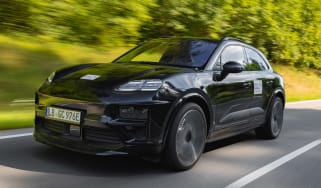 We've driven the electric Porsche Macan: here's why you should hold off on the petrol model…
DrivingElectric Awards 2024: the winners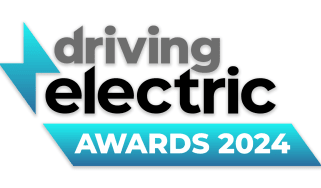 DrivingElectric Awards 2024: the winners
We celebrate the very best products in the EV world
Tesla Cybertruck: pricing and specs for Elon Musk's electric pickup truck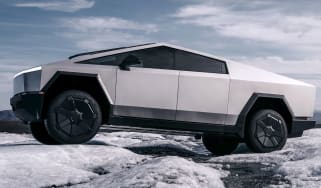 Tesla Cybertruck: pricing and specs for Elon Musk's electric pickup truck
The Tesla pickup truck is now on sale, with a range of up to 340 miles and a starting price of just over $60,000