BYD electric cars: 'trial introduction' to European markets
Chinese electric-car firm BYD is planning to bring its Tang SUV to Norway, with a view to expanding across Europe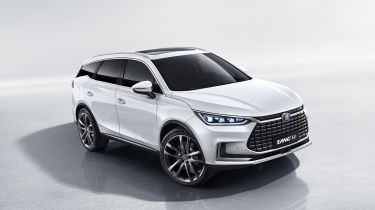 Chinese manufacturer BYD has announced plans to enter the European market for the first time. The brand wants to bring the second generation of its electric Tang SUV to Norway on a trial basis. The firm claims that the plug-in hybrid version of the Tang is 'already one of the world's best-selling models'.
The electric version of the Tang boasts a claimed range of up to 373 miles and gets permanent four-wheel drive, presumably thanks to a twin-motor set up. Full specifications and pricing will be announced when sales start in Norway later in 2020.
The Tang will be the first passenger car to be sold by the firm in Europe, but according to BYD, its electric buses are already market-leading. A successful trial of the SUV will, BYD hopes, pave the way for a wider range of commercial vehicles including a panel van and 7.5 and 19-tonne delivery trucks, along with a yard tractor aimed at airports and ports. 
"The Norwegian market is the natural choice for BYD to start this trial as we look to expand our EV presence in Europe. Norway is the most advanced market in Europe when it comes to the widespread adoption and usage of electric vehicles, as well as possessing a comprehensive charging network," said Isbrand Ho, managing director of BYD in Europe.
"We will closely evaluate how the market performs, but, in the longer term, it is our aim to expand passenger car sales beyond Norway," he confirmed.
BYD has additionally confirmed it'll offer the Han electric saloon car in Europe, too. It's still not clear if the brand will eventually sell in the UK – it won't be the first Chinese electric-car company to do so if rivals like AIWAYS, Byton, NIO and Geely manage to bring their products to market. We'll have to wait and see how BYD's Norwegian trial pans out first.
First contact: facelifted Kia EV6 will look even more like a UFO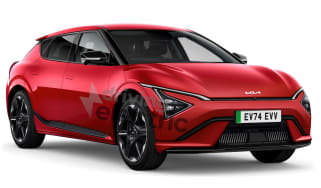 First contact: facelifted Kia EV6 will look even more like a UFO
Kia is readying an update for the EV6 crossover, which is set to include a new face and tech from the larger EV9
New Fisker Ocean Sport washes up in the UK: £36k for a 288-mile range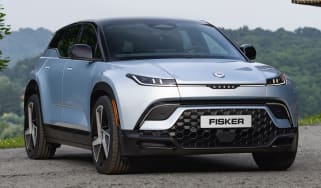 New Fisker Ocean Sport washes up in the UK: £36k for a 288-mile range
American EV startup Fisker has just launched its entry-level Ocean SUV in the UK, with a range of up to 288 miles
Electric Renault Twingo revealed as £17k rival to Citroen e-C3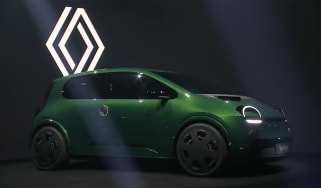 Electric Renault Twingo revealed as £17k rival to Citroen e-C3
Renault has unveiled its smallest EV yet; a sub £20k city car with a claimed high level of efficiency