Renault, MG, Peugeot and DS top up UK Plug-in Car Grant
The UK Plug-in Car Grant has been slashed, but various manufacturers will make up the difference if you buy an electric car before the end of March
The rules around the Government's Plug-in Car Grant have changed. From March 2020, the amount you're able to claim off the price of a new electric car dropped from £3,500 to £3,000.
However, a handful of manufacturers are offering to make up the difference, providing you order your new electric car before the end of March. Renault, MG, Peugeot and DS have all announced they'll match the £500 shortfall on their various pure-electric models.
Renault was the first to announce its plans, reducing the price of its all-electric ZOE by a further £500 on all orders placed before 31 March 2020. That takes the available discount back up to £3,500, with a further (unrelated) incentive reducing the price by an additional £1,000. All in, that means prices for the brand-new Renault ZOE start from £24,670.
MG has a similar scheme for customers ordering its latest ZS EV, topping up the Government's Plug-in Car Grant to £3,500 for the remainder of March. Since the start of the year, 30% of the company's sales have been zero-emission MG ZS EVs.
PSA Group brands Peugeot and DS were the final two makers to announce plans to match the recent reduction in the Government's Plug-in Car Grant. As the grant no longer covers plug-in hybrids, PSA's offer only applies to the pure-electric DS 3 Crossback E-TENSE, Peugeot e-208 and Peugeot e-2008. 
Peugeot and DS are also offering all of their electric-car buyers a free POD Point Home Charging Unit along with a six-month subscription to the Polar Plus public charge network.
Strangely, there's no mention of PSA brand Vauxhall, despite the fact that the Corsa-e is now available to order. However the Corsa is currently being offered with 0% finance and zero deposit.  
We've had a ride in the new electric MG Cyberster and it's NOT what we first thought…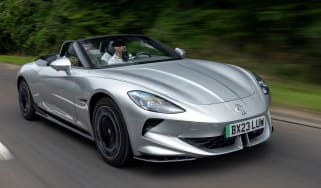 We've had a ride in the new electric MG Cyberster and it's NOT what we first thought…
The MG Cyberster is due to go on sale next year with up to 536bhp and scissor doors – and we've already had a ride in it
Has the UK given up on EVs? New government 'Plan for Drivers' says no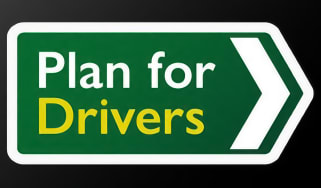 Has the UK given up on EVs? New government 'Plan for Drivers' says no
UK government has announced a new 30-point manifesto which, in part, focuses on electrifying Britain's roads