Next MINI to go all-electric in 2022
The next-generation MINI hatchback looks set to go all-electric and reduce in size by 2022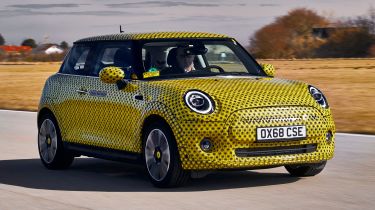 The next-generation MINI hatch could be launched as an all-electric model, our sister title Auto Express has learned.
Due to arrive in 2022, the next MINI could also become smaller, such are the benefits of using an electric powertrain as opposed to an internal combustion engine.
"I would love to see MINI move back to the essence of clever use of space," brand boss Bernd Koerber told Auto Express at the Frankfurt Motor Show. "That means the outer proportions on the core MINI Hatch could be reduced. I can see that happening."
The MINI Electric - capable of up to 144 miles of range from a 32.5kWh battery - launched recently as a variant of the MINI line-up, which includes petrol-powered variants too. However, the next-generation model could be electric only, with petrol versions of the current car sold alongside it to preserve the breadth of the company's offering.
This is the same approach that the electric Fiat 500 will take when production starts next year.
Koerber has acknowledged that no current platform owned by parent company BMW could accommodate a smaller, electric MINI, meaning new architecture would need to be designed.
He confirmed that engineers are "in the process" of investigating the project, adding that "the benefit of electrification is that you don't have to compromise on function. If you fit the battery wisely, you can go smaller but still offer functionality."
Korber continued: "In the next five to 10 years, power of choice will swing from combustion engine to electric. I would say MINI is one of the brands that will go faster and with higher priorities into electromobility."
If the MINI hatch does go down the all-electric path, it will enter a growing field that already contains the Honda e and will welcome several other competitors in the coming years.
However, the brand has no plans to convert its entire line-up to electric just yet, with Koerber saying that a variety of powertrains - including the plug-in hybrid version of the Countryman - would be offered for "several more years".
He also confirmed that a high-performance, John Cooper Works edition of the next MINI would be "no problem", even if the car were to go all-electric.
Best plug-in hybrid SUVs 2021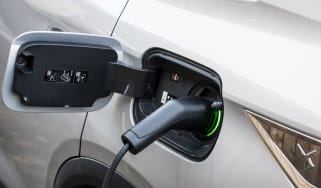 Best plug-in hybrid SUVs 2021
A good plug-in hybrid SUV should combine low running costs with excellent practicality. These are some of the best on sale right now
Best electric SUVs 2021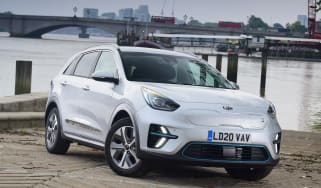 Best electric SUVs 2021
Our selection of the best electric SUVs you can buy features cars that promise to mix style, practicality and rock-bottom running costs
Longest range electric cars 2021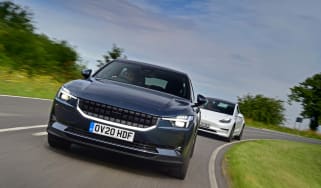 Longest range electric cars 2021
The range of electric cars is continually improving. Here are the top 10 models with the longest range on a single charge