MINI Electric convertible confirmed for 2025
The MINI Electric convertible will arrive two years after the launch of the new MINI hatchback in 2023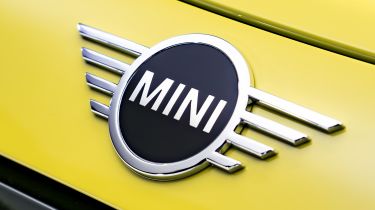 MINI has confirmed the next generation of its electric hatchback will be available in convertible form in 2025, two years after the fourth generation of the modern MINI hatchback arrives. 
When it does arrive, the MINI Electric convertible will be one of only a few electric convertibles on sale, rivalling the Fiat 500 Cabrio and Smart EQ ForTwo Cabrio.
Bernd Koerber, head of MINI, said of plans for the electric convertible: "The MINI Convertible has a large and particularly loyal fan base. This is also shown by the great demand for the latest, freshly updated model. We are therefore firmly convinced of the success of this vehicle concept for the future."
The next generation of the MINI is set to arrive in 2023, offering both electric and petrol powertrains in a smaller package than the current model. Photos of the next-generation MINI Electric suggest it'll be similar in dimensions to the Renault ZOE, Honda e or regular Fiat 500.
So far, MINI hasn't confirmed any performance figures for the next MINI Electric, but Koerber has previously hinted at the possibility of a John Cooper Works version of the electric hatchback.
The next generation hatchback will be followed up by an electric crossover from the brand – but this won't replace the Countryman. Instead, the Countryman will increase in size and will eventually also become available in pure-electric form.
MINI will be the first brand in the BMW Group to become fully electric, likely by the early 2030s. The current MINI Electric has now been in production for two years, and in early May 2021 received a facelift to bring it up to date with the rest of the current line-up.
Living with a MINI Electric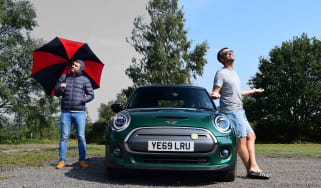 Living with a MINI Electric
MINI Electric 2021: details, pictures and on-sale date of facelift model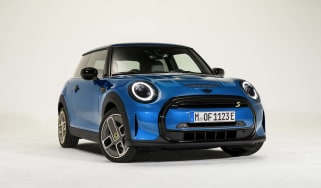 MINI Electric 2021: details, pictures and on-sale date of facelift model
Complete guide to the BP Pulse (formerly Polar Plus) charging network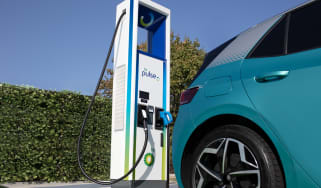 Complete guide to the BP Pulse (formerly Polar Plus) charging network
This is how to charge your electric or plug-in hybrid car on the BP Pulse public charging network (formerly known as Polar Plus)
Complete guide to BP Pulse (formerly Chargemaster) home chargers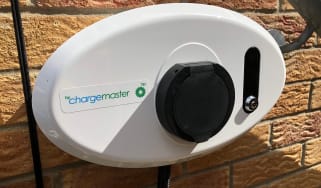 Complete guide to BP Pulse (formerly Chargemaster) home chargers
Everything you need to know about BP Pulse (formerly known as BP Chargemaster) home wallbox chargers for electric and plug-in hybrid cars
Electric car loans and grants in Scotland: a complete guide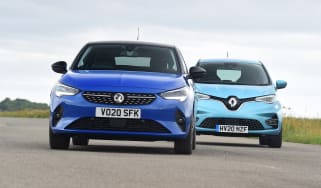 Electric car loans and grants in Scotland: a complete guide
If you live in Scotland and are looking to buy an electric car, there are a number of government schemes to help out