EO Charging and Moixa reveal home battery and solar kit
Charging and energy technology firms co-develop home battery and solar system for electric-car drivers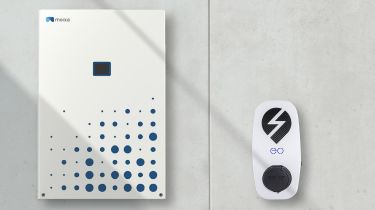 Home wallbox charger manufacturer EO Charging and energy technology company Moixa have co-created a system to help electric-car drivers store and use energy produced by solar panels.
The package includes an EO Genius home wallbox charger – capable of delivering power at up to 22kW – as well as a 4.8kWh Moiza Smart Home Battery.
The charger and battery are connected to a customer's existing solar panels using GridShare, Moixa's smart energy management software.
After the hardware has been installed, customers will be able to charge their electric vehicles using their own renewable energy, reducing energy bills in the process.
It should also enable them to partially charge their vehicles outside of daylight hours, when solar panels no longer have access to sunlight.
"We believe that electric vehicles make most sense when powered by clean, renewable energy," said Richard Earl, chief technology officer at EO Charging. "This partnership with Moixa is the next step of our journey in creating smart electric vehicle chargers and intelligent software for the forward-thinking homeowner.
"We're excited to be working hand-in-hand with a fellow British clean-tech leader and propel the UK forward as a global force in the EV and smart battery storage industry. This integration with Moixa will also enable us to harness the commercial potential of combining Vehicle-to-Grid (V2G) EV charging and static battery storage."
V2G charging could allow electricity to be transferred from batteries into the grid in the future, reducing the demand on energy production at peak times.
Back in March, Renault announced a pilot scheme investigating the feasibility of the technology, with trials in Portugal, the Netherlands and other European countries.
National Grid expects 36 million electric vehicles to be operating on UK roads by 2040. A report from the company in July suggested as much as 85% of peak demand caused by electric cars charging on the network could be shifted by V2G technology.
Chris Wright, Moixa's chief technology officer, said: "We believe that the combination of smart home batteries and EV chargers will bring unprecedented value to homeowners and the energy system as a whole."
He added: "Transport is the UK's largest emitter of emissions. The combination of Moixa Smart Home Batteries and EO chargers is therefore an important step in maximising the benefits of the electrification of transport and driving us towards net zero."
EO charging says more of its wallbox chargers will become compatible with Moixa's GridShare software in the next few months, starting with its EO Mini.
BMW i4 facelift to topple Tesla with huge range and tech upgrades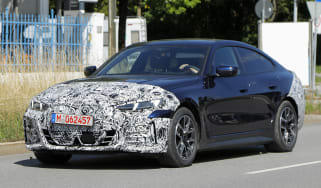 BMW i4 facelift to topple Tesla with huge range and tech upgrades
An updated version of the BMW i4 has been spotted testing, likely sporting a longer range and the latest technology
We've had a ride in the new electric MG Cyberster and it's NOT what we first thought…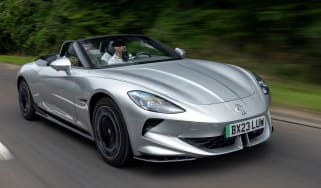 We've had a ride in the new electric MG Cyberster and it's NOT what we first thought…
The MG Cyberster is due to go on sale next year with up to 536bhp and scissor doors – and we've already had a ride in it