Renault vehicle-to-grid charging pilot scheme announced
Renault Group announces trial of vehicle-to-grid technology across Europe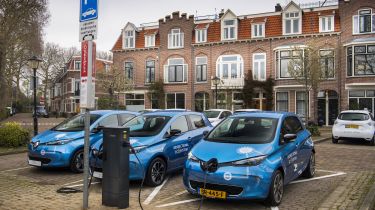 Renault is researching the feasibility of large-scale vehicle-to-grid (V2G) charging, with a pilot scheme beginning in Portugal and the Netherlands today.
V2G charging lets drivers sell their cars' battery power back to the grid at times of high electricity demand, with charging speeds increasing or decreasing automatically depending on supply.
One of Renault's main objectives is to assess an "onboard reversible charger" solution, which would allow V2G charging to take place with only low-cost adaptations needed to existing charging terminals.
It also hopes to measure the large-scale feasibility of the technology, and demonstrate its value to local and national grid operators.
V2G charging could encourage the uptake of wind and solar power, as it would increase the total energy storage capacity available to suppliers.
"With this initiative, Groupe Renault is fully fulfilling its role as a leader in electric mobility for all and as a player in the energy transition," said Renault's director of electric vehicles Gilles Normand.
"Vehicle-to-grid charging is a key pillar of the smart electric ecosystems that Groupe Renault has set up. We have chosen onboard technology that also optimizes the cost of recharging stations and thus facilitate a large-scale development."
Renault will introduce a fleet of 15 specially adapted ZOE superminis in 2019, with the pilot scheme starting in Utrecht in the Netherlands and on Porto Santo Island in Portugal today.
Further schemes are planned for France, Germany, Switzerland, Sweden and Denmark at a later date.
The French automotive firm hopes the trial will allow it to establish the common standards required for mass roll-out of the technology, and lay the groundwork for its future offerings in the V2G field.
Earlier this year, National Grid's head of innovation Stephen Marland told DrivingElectric that vehicle-to-grid charging was a "really exciting" avenue that could play a big part in the UK's future infrastructure.
Polestar 2 now with 395-mile range and faster charging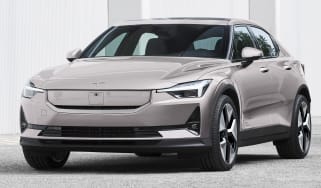 Polestar 2 now with 395-mile range and faster charging
The Tesla Model 3 rival gets major updates for the 2024 model year; order books open now, with prices starting from £44,950
New Peugeot e-3008 electric SUV to offer 435-mile range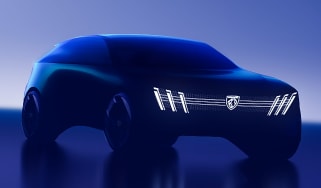 New Peugeot e-3008 electric SUV to offer 435-mile range
Peugeot's first bespoke EV will be available with all-wheel drive and is due to be revealed later this year
First look at new Ford electric SUV ahead of 2023 reveal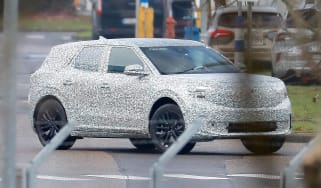 First look at new Ford electric SUV ahead of 2023 reveal
The as-yet-unnamed EV is expected to debut in March and will be built on the same platform as the Volkswagen ID.4 SUV