Complete guide to EO Charging home charging stations
Everything you need to know about EO Charging's line-up of electric-car home wallbox chargers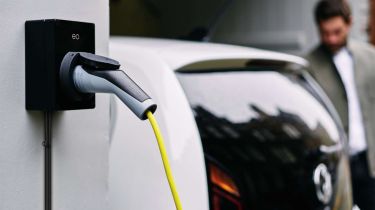 Founded in 2015, EO Charging currently offers three types of wallbox charger on the UK market, with a range of abilities and charging speeds, with all of its products available with a tethered Type 1 or Type 2 connection, or a universal socket.
All three of its chargers come with a three-year warranty and the company also offers a handful of accessories, including charging cables of various lengths, as well as a steel post mount for its chargers and a power management unit designed to service households with more than one EV.
EO's line-up starts with the EO Mini. Priced from £795 including installation, it'll deliver between 3.6 and 7kW of power. Measuring 175mm high, 125mm wide and 95mm deep, the Mini is touted as "one of the smallest fast chargers on the market". This should make it a discreet addition to your driveway; it's also available in a range of four colours to help it blend in with your home.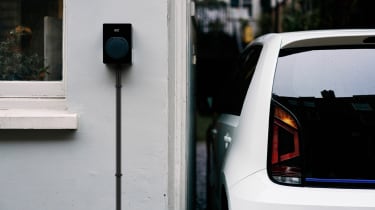 Next up is the EO Basic: this is priced from £845, and the company says it can supply power at 3.6, 7, 11 or 22kW depending on the current it can draw from your property. It's a good deal larger than the EO Mini, with dimensions of 360mm high, 165mm wide and 155mm deep.
Top of the company's range is the EO Mini Pro 2, which is the same size as the EO Mini save for 30mm of extra depth. It can only provide 3.6 or 7kW of power, however it's a smart charger that's compatible with the company's EO Smart Home app.
This allows you to you to schedule charging sessions, monitor charging remotely, and receive notifications when your vehicle has finished charging. It'll also enable you to charge up on off-peak energy tariffs, keeping your running costs down by using electricity at its cheapest, usually overnight.
BMW i4 facelift to topple Tesla with huge range and tech upgrades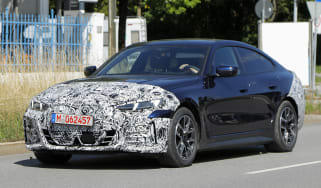 BMW i4 facelift to topple Tesla with huge range and tech upgrades
An updated version of the BMW i4 has been spotted testing, likely sporting a longer range and the latest technology
Electric BMW iX2 is set to take the kidney grille to the next level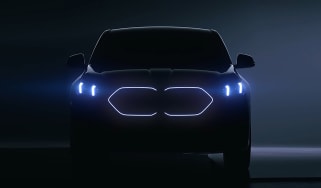 Electric BMW iX2 is set to take the kidney grille to the next level
BMW has teased the highly-rumoured iX2 coupe-SUV, which has been revealed to get enlarged illuminated kidney grilles