London Mayor launches electric vehicle infrastructure plan
Large-scale expansion of charging-point network in capital planned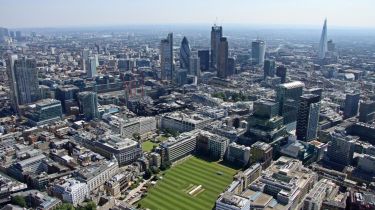 London mayor Sadiq Khan has unveiled plans for expansion of the electric-car charging network in London.
The plan estimates the number of charging points required in the next five years, based on different scenarios for the growth of electric vehicles, and looks at how this can be delivered with less public subsidy and without installing underused or outdated points.
The plan estimates that by 2020, London could require 200 to 400 rapid-charge points and 3,400 to 4,700 slow to fast-charge points, based on an estimate of 45,000 electric vehicles on the road. London is said to be on course to hit these targets.
By 2025, the plan is looking for between 2,300 and 4,100 rapid charge points and between 33,700 and 47,500 slow to fast-charge points, based on an estimate of 330,000 electric vehicles on the road. The mayor's office claims that "more ambitious action" from the public and private sector will be needed to hit this target.
London currently has 25% of the UK's electric-vehicle charge points, with 2,400 spread over 1,200 locations. The plan calls for the installation of ultra-rapid chargers at petrol stations, as well as five 'flagship charging hubs'. The first of those, located at the heart of the Square Mile, is promised to be operational by the end of 2019.
Another element of the plan is the establishment of a 'one-stop shop' for London residents to request charging infrastructure from their local council where demand is high.
Key private-sector commitments secured as part of the plan include courier firm DPD opening eight all-electric 'micro depots' in London, GeniePoint installing 17 rapid chargers at Morrisons supermarkets in London by the end of 2019, Source London installing 100 fast chargers in central London by the end of 2020 and BP Chargemaster adding at least 20 ultra-rapid chargers on 10 garage forecourts in London by the end of 2021.
Minicab company Addison Lee is also aiming to have a zero-emissions-capable fleet by 2022, while Uber is aiming for all cars using its app in London to be electric in 2025, car-sharing service DriveNow is aiming for 50% of its fleet to be electric by 2025 and rival Zipcar is aiming for its entire fleet to be electric by 2025.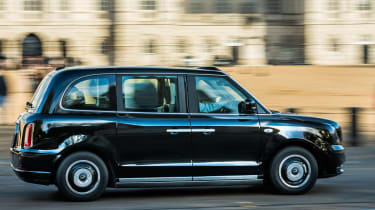 ChargePoint has opened five public 50kW rapid-charge points in Q-Park locations in Knightsbridge, Chinatown and Tower Bridge, as well as committing to delivering the hardware and software solutions for at least one of the planned rapid-charging hubs in the coming years.
Speaking at the launch of the plan, Khan said: "To truly transform the quality of our air and to tackle the climate crisis, London must move away from petrol and diesel cars, with their catastrophic impact on the environment, and towards zero-emission vehicles.
"I want London to lead the world in this ambition, with all new cars and vans on London roads meeting these standards by 2030, not 2040 as the government is proposing.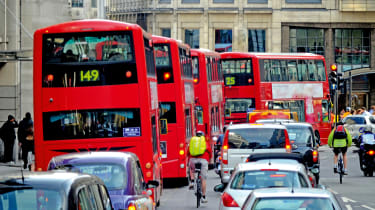 "To make this vision a reality, we must make sure all Londoners have access to the essential infrastructure required to run and maintain an electric vehicle. This is a massive operation and can only be achieved if the public and private sector come together to deliver London's electric future."
Partnership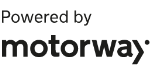 Need to sell your car?
Find your best offer from over 5,000+ dealers. It's that easy.
The mayor previously established an Electric Vehicle Infrastructure Taskforce, bringing together 140 organisations from across business, energy, infrastructure and local government.
Earlier this year, the Ultra Low Emission Zone (ULEZ) was brought in for London, while from October 2021, only fully zero-emissions vehicles will escape the daily London Congestion Charge, with no exemptions at all after 2025.
Abarth range to expand with lighter, faster EVs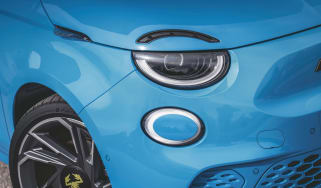 Abarth range to expand with lighter, faster EVs
Italian sports car brand will stay wedded to Fiat, but is eyeing up a faster 500e, plus tuned versions of upcoming crossover
Tesla Model 3 facelift will be a double-edged sword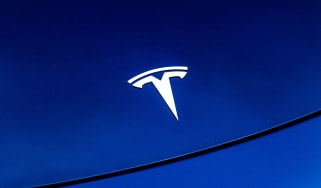 Tesla Model 3 facelift will be a double-edged sword
Tesla's updated EV will have an improved interior, greater range and a more affordable price – as well as one unfortunate drawback
New electric cars coming in 2023 and beyond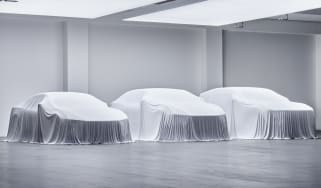 New electric cars coming in 2023 and beyond
With electric cars making up an ever-increasing proportion of sales, the industry is working flat out to launch new models – here's what's on the way …