Addison Lee adds Audi e-tron SUVs to London fleet
Five examples of electric Audi e-tron to be evaluated for pilot Addison Lee project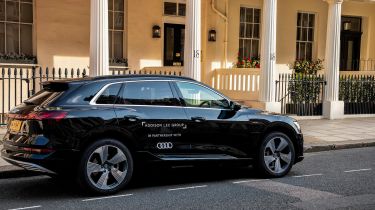 The Addison Lee minicab company has added five Audi e-tron electric SUVs to its fleet, in a pilot project designed to evaluate further adoption of electric cars in the future.
The cars have begun operating with the firm today (21 May) and will serve clients of its dedicated corporate chauffeur service on routes in and around London for the next six months.
Addison Lee says the data gathered from running the e-trons will help it make decisions on a future widespread roll-out of low- and zero-emissions vehicles across its business.
All five e-trons operating with Addison Lee have been finished in a metallic shade of black, and come with comfort-orientated features such as four-zone electronic climate control, privacy glass, acoustic glass and soft-closing doors.
Commenting on the partnership, Audi UK director Andrew Doyle said: "The e-tron is the perfect catalyst for the transition into electrification for a global ground transportation business like Addison Lee Group.
"I am confident that it will slot seamlessly into the chauffeur transport role for drivers and passengers alike."
Addison Lee CEO Andy Boland added: "This pilot demonstrates the power of combining two large-scale, established and premium brands to make a significant and positive impact on cities and air quality, over and above individual initiatives at a local level.
"Following our achievement of ULEZ compliance for the whole Addison Lee Group fleet, this is the next major step on the road to achieving a 100% low-emissions fleet."
New Audi Q8 e-tron and Audi Q8 Sportback e-tron: prices, specs and range revealed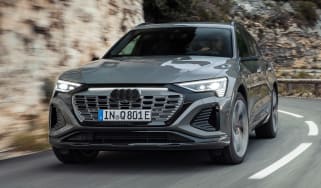 New Audi Q8 e-tron and Audi Q8 Sportback e-tron: prices, specs and range revealed
Tesla Model 3 facelift will be a double-edged sword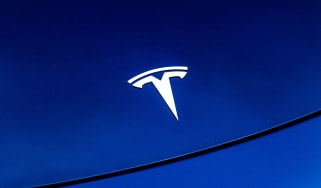 Tesla Model 3 facelift will be a double-edged sword
Tesla's updated EV will have an improved interior, greater range and a more affordable price – as well as one unfortunate drawback
Electric Ford Puma could become the UK's best-selling EV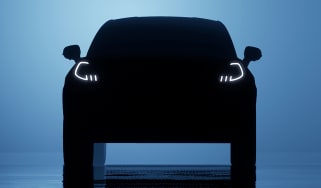 Electric Ford Puma could become the UK's best-selling EV
The Ford Puma EV is set to arrive in 2024 with a range of over 200 miles and a tweaked exterior design
Vauxhall Astra Electric: price, range and video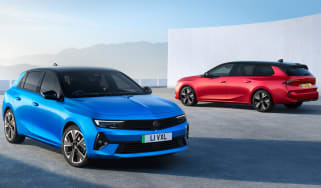 Vauxhall Astra Electric: price, range and video
The new Astra Electric shares its parts with the Peugeot e-308, with first deliveries due soon