Industry calls for government help with rapid-charging infrastructure
Firms including BP and National Grid make joint call for government help build UK rapid-charging network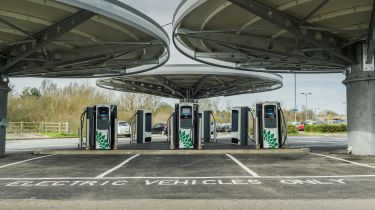 A group of companies has published a joint statement calling on the government to be more proactive in developing a nationwide rapid-charging network.
The statement, signed by the likes of BP, National Grid and a range of technology and transport companies, says the country needs "a vision to significantly improve ultra-fast charging technology and ultra-rapid [150-350kW] charging infrastructure".
Currently, there are only a handful of public rapid-charging stations (capable of 100kW or more) in the UK, excluding the Tesla Supercharger network, which is exclusive to Tesla cars.
Dutch company Fastned opened the UK's first 350kW charging station in Sunderland last month, and IONITY is rolling out a network of 350kW charging stations across Europe; 40 of those are set to be operational in Britain by 2020.
And while Gridserve has announced a £1 billion programme to build dozens of 500kW charging forecourts, the current provision of rapid charging is extremely limited.
The industry statement claims that 38% of consumers are considering an electric vehicle as their next purchase. Indeed, electric car sales are rising rapidly, up by over 55% so far in 2019.
However, concerns over "range and queuing anxiety as well as the charging experience are holding individuals and businesses back from purchasing electric vehicles," the statement reads.
"An ultra-rapid charging network would be one of the most convenient and cost-efficient solutions to overcoming consumer concerns," it continued. "Spanning the strategic road network, city forecourts and fleet hubs, ultra-rapid chargers would provide drivers with the ability to make out-of-pattern and long-distance journeys and to charge their vehicle in less than 10 minutes.
"The UK will only achieve large-scale uptake of electric vehicles if there is a widespread network of vehicle charging points, which are easily accessible, and can charge a vehicle at a speed appropriate to the time spent at a given location."
In July 2017, the Government published its 'Road to Zero Strategy', outlining a ban on sales of pure petrol and diesel vehicles by 2040.
Earlier this year, a representative of National Grid exclusively told DrivingElectric that a mass switchover to electric cars by that date would pose little challenge in terms of energy production.
However, the statement points out that "a third of households in England do not have access to off-street parking for at home charging", and it's widely believed that smart charging technology will be needed to manage peak electricity demand.
It concludes: "As an industry group, we are committed to playing our part in facilitating the transition to zero emission transport, and to working with Government to help deliver the confidence needed to shape the market."
DrivingElectric Awards 2024: the winners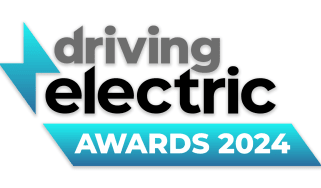 DrivingElectric Awards 2024: the winners
We celebrate the very best products in the EV world
Tesla Cybertruck: pricing and specs for Elon Musk's electric pickup truck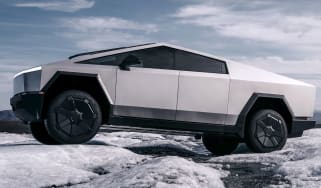 Tesla Cybertruck: pricing and specs for Elon Musk's electric pickup truck
The Tesla pickup truck is now on sale, with a range of up to 340 miles and a starting price of just over $60,000