Complete guide to the Fastned electric-car charging network in the UK
Dutch company Fastned has a handful of charging hubs in England, and an extensive network on the continent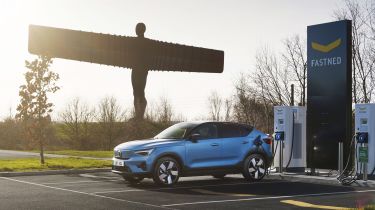 Fastned is an electric car rapid-charging network with – at the time of writing – 13 sites dotted around the UK. However, unlike many rival operators, the majority of Fastned's locations aren't in and around London and the southeast of the country. Instead, most of the Dutch firm's sites can be found in the northeast around Newcastle and Sunderland.
Its most recent site was opened in January 2023; a eight-bay hub in Washington, Tyne and Wear. Located offer the A183 on Parsons Road, Fastned says the station will cater for commuters to and from South Tyneside, as well as Sunderland.
Not just located in England, the company recently opened Scotland's largest rapid-charging hub, and the first in South Lanarkshire, located at the Palace Grounds Retail Park in Hamilton, just off the A72 and near the M74. This station also comprises eight chargers, each of which is supplied by 100% renewable energy.
It has another Scottish location in Angus Court, Dundee, and opened a hub in Barnard Castle, Durham in early 2022. Further south, Fastned also has a rapid-charging hub in Hawkinge, near Folkestone in Kent, aimed at EV drivers undertaking long-distance journeys to or from continental Europe using the Channel crossing options.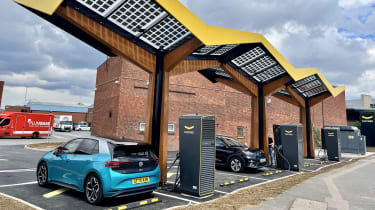 June 2022 saw Fastned expand to London for the first time, with a new station just off the Woolwich Road near the Blackwall Tunnel (pictured above). You can also find 10 of Fastned's 300kW ultra-rapid charging points at Oxford's Energy Superhub, with these units capable of adding as much as 300 miles of range in 20 minutes to certain EVs.
Fastned network membership and charges
Payment for charging at Fastned stations can be made through the company's smartphone app or with any contactless payment card. Charging in the UK currently costs 73p per kWh – or 51p if you sign up for the Fastned 'Gold Membership' programme, which will cost you £9.99 per month.
Those planning to take their electric car on holiday to continental Europe should take particular note of the Fastned network, as it has numerous locations in its native Netherlands, as well as in Germany, France, Belgium and Switzerland. These can all be viewed on Fastned's website or through its mobile app.
Fastned is also the latest electric-car charging network to agree to have all of its locations across the UK evaluated for accessibility and safety, with the inspections and ratings to be carried out by independent organisation ChargeSafe. Each charging station will be given a score out of five based on over 60 criteria and these ratings will be publicly available.
ChargeSafe's accessibility criteria was developed to be in-line with the British Standards Institute's (BSI) forthcoming EV charging-point accessibility standard set to be published by the end of October 2022. The company's safety criteria looks at lighting and CCTV, plus nearby facilities and how busy it typically is. As a result, the rating system for each site should provide drivers with more informed charging options for both day and night.
First contact: facelifted Kia EV6 will look even more like a UFO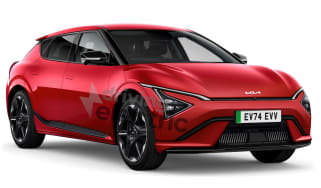 First contact: facelifted Kia EV6 will look even more like a UFO
Kia is readying an update for the EV6 crossover, which is set to include a new face and tech from the larger EV9
New Fisker Ocean Sport washes up in the UK: £36k for a 288-mile range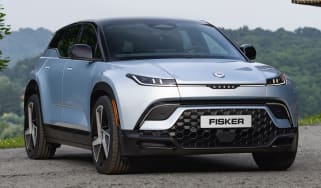 New Fisker Ocean Sport washes up in the UK: £36k for a 288-mile range
American EV startup Fisker has just launched its entry-level Ocean SUV in the UK, with a range of up to 288 miles
New Vauxhall Vivaro Electric is cheaper, yet has more range and tech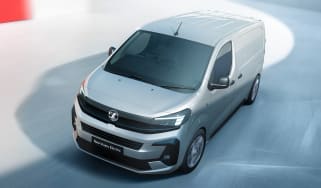 New Vauxhall Vivaro Electric is cheaper, yet has more range and tech
Vauxhall has given its Vivaro Electric panel van a mid-life refresh with a new face and some of the latest tech