Complete guide to the Fastned electric-car charging network in the UK
Dutch company Fastned has a cluster of charging hubs in the northeast of England, as well as an ultra-rapid station near Folkestone and an extensive network on the continent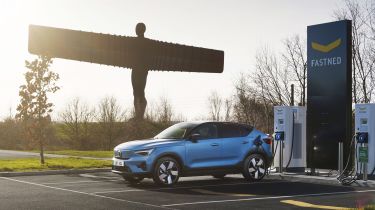 Unlike many electric-car charging networks operating in the UK, Fastned does not have the majority of its locations in and around London and the southeast of the country. Instead, the Dutch firm operates a cluster of stations in the northeast around Newcastle and Sunderland, including Wellington Street in Newcastle, Whitley Bay, Keel Row in Blyth and next to the Angel of the North sculpture (pictured above).
In May 2022, the company opened Scotland's largest rapid-charging hub, and the first in South Lanarkshire, located at the Palace Grounds Retail Park in Hamilton, just off the A72 and near the M74. The station comprises eight chargers, each of which is supplied by 100% renewable energy, and is capable of adding up to 300 miles of range to fully electric cars in 20 minutes.
Fastned opened the UK's first 350kW-capable rapid-charging hub in Sunderland in 2019, located near the factory that produces the second-generation Nissan Leaf (pictured below). It features four 50kW and two 175kW fast chargers, with the latter also enabled for 350kW charging.
It has another Scottish location in Angus Court, Dundee, and opened a hub in Barnard Castle, Durham in early 2022. Finally, there's a Fastned rapid-charging hub in Hawkinge, near Folkestone in Kent, aimed at EV drivers undertaking long-distance journeys to or from continental Europe using the Channel crossing options.
Payment for charging at Fastned stations can be made through the company's smartphone app or with any contactless payment card. Charging in the UK currently costs 45p per kWh – or 35p if you sign up for the Fastned 'Gold Membership' programme.
Those planning to take their electric car on holiday to continental Europe should take particular note of the Fastned network, as it has numerous locations in its native Netherlands, as well as in Germany, France, Belgium and Switzerland. These can all be viewed on Fastned's website or through its mobile app.
Top 10 best plug-in hybrid SUVs 2022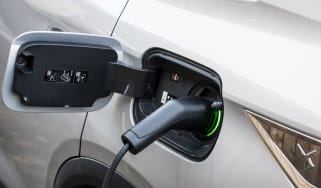 Top 10 best plug-in hybrid SUVs 2022
The finest plug-in hybrid SUVs offer low running costs, enough electric range for daily use and excellent practicality. These are the best plug-in hyb…
Top 10 best hybrid cars 2022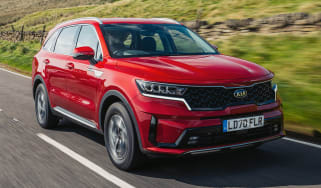 Top 10 best hybrid cars 2022
The best hybrid cars on sale in the UK right now will help reduce your fuel bills without needing to be plugged in. These are our favourites...
Best electric-car deals UK 2022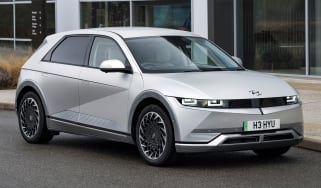 Best electric-car deals UK 2022
Looking to buy a new electric car using Personal Contract Purchase (PCP) finance? Here are the deals on offer from electric-car manufacturers right no…