Electric classic Mini from Electrogenic joins London tour company fleet
10 electric classic Minis converted by Electrogenic will join London driving tour operator smallcarBIGCITY's fleet
Oxford-based electric conversion specialist Electrogenic has unveiled a fully electric version of the classic Mini, less than two weeks after MINI unveiled its own conversion programme for the iconic hatchback.
This particular car, dubbed 'Rosie', will join London driving tour operator smallcarBIGCITY's fleet, with the company planning to introduce it as the first Private Hire Vehicle of this type in the capital. It also intends to convert its entire fleet of 10 classic Minis to electric power with the help of Electrogenic.
Under the bonnet is one of Electrogenic's 'Hyper9' electric motors. In the Minis tailored to smallcarBIGCITY's specifications, this is permanently restricted to mimic the power of the original engine, as part of Transport for London (TfL) compliance requirements. The motor is coupled with a five-speed manual transmission and a 21kWh battery – a size sufficient for 80-100 miles of range that keeps conversion costs down and maximises luggage space.
However, Electrogenic also offers larger battery options, which it says can double that range. Private customers don't need the power restriction, either; performance can be significantly increased compared to the original 51bhp petrol.
The styling of Electrogenic's Mini conversions is largely unchanged from the original, aside from the repurposed fuel gauge that now shows remaining battery charge, plus a polished aluminium charging port cover that replaces the original fuel filler cap.
Ian Newstead, director and co-founder of Electrogenic, said: "We love the challenge of converting beautiful classic cars with technology that means they can continue to be used guilt-free, even in our cities, for years to come. That's our entire reason for being, so this partnership with smallcarBIGCITY is a real labour of love for us."
Several zero-emissions conversions of the classic Mini have debuted in recent years, including those from Swind and London Electric Cars. The most recent one comes from the modern-day MINI brand itself, which now offers its own conversion package for the classic model. These 'MINI Recharged' cars have a 100-mile range and 121bhp on tap.
Top 10 best electric cars 2023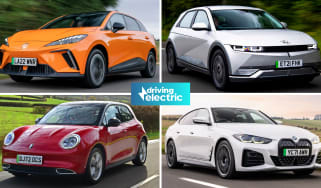 Top 10 best electric cars 2023
New Zeekr X electric SUV revealed; could land in UK by 2025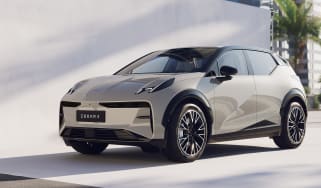 New Zeekr X electric SUV revealed; could land in UK by 2025
New electric cars coming in 2023 and beyond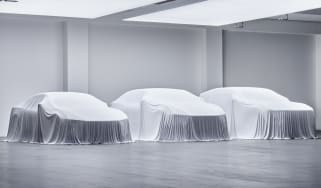 New electric cars coming in 2023 and beyond
Fisker PEAR: first look at £25,000 electric city car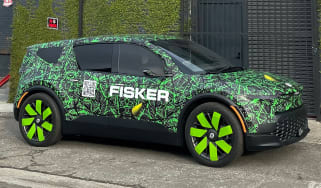 Fisker PEAR: first look at £25,000 electric city car
The cut-price EV is due to be unveiled in the second half of 2023 and offer up to 310 miles of range
New electric cars coming in 2023 and beyond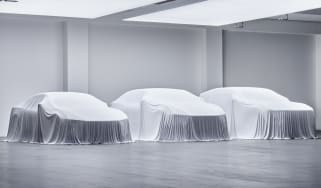 New electric cars coming in 2023 and beyond
With electric cars making up an ever-increasing proportion of sales, the industry is working flat out to launch new models – here's what's on the way …
Top 10 best electric SUVs 2023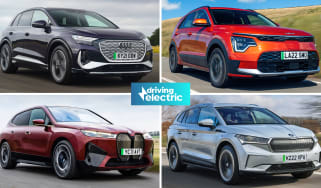 Top 10 best electric SUVs 2023
Electric SUVs combine style and practicality with low running costs, making them a very popular choice in the UK. Here are our top 10 favourites to bu…