Jaguar E-Type is latest classic car to get electric conversion
Electrogenic is offering three electric conversion packages for the E-Type, the first example of which will make its public debut at the 2021 London Classic Car Show
Classic-car electrification company Electrogenic has unveiled its zero-emissions conversion of a 1967 Jaguar E-type Series 1 Coupe, along with plans to offer customers a choice of three electric powertrains for their own E-Types.
The Oxford-based electric conversion company has developed three packages for the classic Jaguar sports car: 'Tourer', 'Sprint' and 'Grand Tourer', all of which retain the original bodywork and interior of the E-Types used.
E-Types fitted with the 'Tourer' conversion package will have a lower-than-original kerbweight, be able to reach a top speed of roughly 100mph and send their power through the car's original gearbox. 
The 'Sprint' package leaves converted cars weighing close to their original kerbweight, but producing 470Nm of torque and thus exceeding the E-Type's original performance figures while still using the original transmission. However, customers looking at this package are also advised to upgrade the E-Type's suspension and brakes to handle the extra performance.
Finally, there's the 'Grand Tourer' E-Type conversion, which does away with the original transmission, replacing it with a single-speed unit like most modern electric cars. The total power output is also increased to 396bhp and 600Nm of torque, with a maximum driving range of 250 miles on a full charge.
E-Types with the 'Tourer' and 'Sprint' conversion packages are capable of roughly 150 miles, but Electrogenic will offer "one or two" range extenders that'll increase that figure by about 50 miles each.
Prices for Electrogenic's E-Type conversion packages start from £54,000 for the 'Tourer', £62,000 for the 'Sprint' and £80,000 for the 'Grand Tourer' – however, those figures don't include a donor vehicle or VAT.
Steve Drummond, director and co-founder of Electrogenic, said of the company's electric E-Type: "Each vehicle we re-create is customised, but engineering three distinct motor options gives our customers a clear starting point for the conversion.
"Each of the motor systems complements our battery and power electronics module that bolts directly to the original engine mounts, and which is designed to accommodate both left and right-hand drive."
Ian Newstead, fellow director and co-founder, added: "As with every classic that we convert to run on electric power, the E-type presented its own unique challenges – the main one being the weight of expectation. The E-Type's reputation is well known in the industry, and living up to that is never going to be easy – but this is a wonderfully engaging car to drive."
Top 10 best electric family cars 2023/2024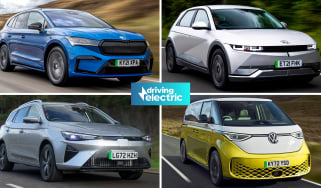 Top 10 best electric family cars 2023/2024
Peugeot E-3008: pricing announced for France's answer to the Tesla Model Y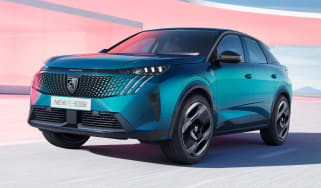 Peugeot E-3008: pricing announced for France's answer to the Tesla Model Y
First contact: facelifted Kia EV6 will look even more like a UFO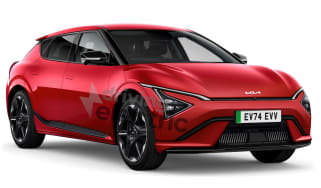 First contact: facelifted Kia EV6 will look even more like a UFO
Kia is readying an update for the EV6 crossover, which is set to include a new face and tech from the larger EV9
New Fisker Ocean Sport washes up in the UK: £36k for a 288-mile range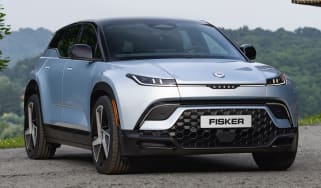 New Fisker Ocean Sport washes up in the UK: £36k for a 288-mile range
American EV startup Fisker has just launched its entry-level Ocean SUV in the UK, with a range of up to 288 miles
New Vauxhall Vivaro Electric is cheaper, yet has more range and tech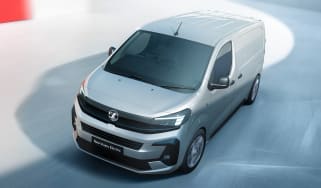 New Vauxhall Vivaro Electric is cheaper, yet has more range and tech
Vauxhall has given its Vivaro Electric panel van a mid-life refresh with a new face and some of the latest tech