Classic Mini goes electric: official conversion for iconic supermini announced
MINI is to offer its own electric conversion for the beloved classic model; 'Recharged' cars will have 100-mile range and 121bhp, but pricing has yet to be confirmed
While third-party firms like Swind and London Electric Cars have already launched electric-converted takes on the classic Mini, the modern-day brand itself is now joining the fray. A team of dedicated engineers at its Oxford factory are now offering a conversion service to owners of the original version, called MINI Recharged.
The idea came about after positive reaction to a one-off classic Mini with a zero-emissions powertrain that featured at the 2018 New York Motor Show. The conversion involves replacing the original petrol engine and gearbox with a battery pack and 121bhp electric motor, making these cars more powerful than any production version of the original Mini. All work takes place in the UK.
Claimed performance for the converted car is 0-62mph in nine seconds and driving range on a charge will be around 100 miles before needing to be topped up. The battery is capable of being recharged at speeds up to 6.6kW, which means overnight charging at home, rather than rapid top-ups at public points, will be the order of the day.
As well as the mechanical upgrade, every electrified classic Mini gets a revised version of the original instrument cluster, which now includes the selected gear, approximate range and speed. Each converted car will also be given an individual number.
In addition, the changes made are reversible; the original running gear can be stored by MINI in case owners decide to revert to petrol power in the future. MINI doesn't expect many will want to, however, highlighting benefits of the conversion including instant torque provided and the ability to enter central London's Congestion Charge Zone for free. 
Announcing the Recharged service, MINI boss Bernd Koerber said: "What the project team are developing preserves the character of the classic Mini and enables its fans to enjoy electric performance. With MINI Recharged, we are connecting the past with the future of the brand."
Personalisation is expected to be another element of the Recharged programme going forward; MINI has teased the idea of famous artists creating their own spin on the classic supermini. The one element not yet confirmed is pricing, but given that London Electric Cars' package for the same car starts from £25,000 before taxes and the cost of the donor vehicle, MINI's service will likely come at a similar or even higher cost.
Top 10 best electric family cars 2023/2024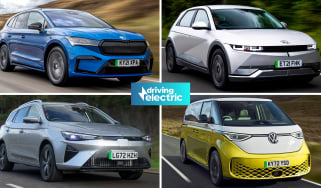 Top 10 best electric family cars 2023/2024
Peugeot E-3008: pricing announced for France's answer to the Tesla Model Y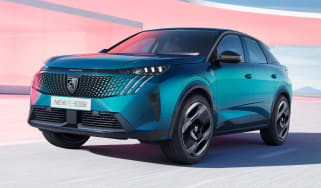 Peugeot E-3008: pricing announced for France's answer to the Tesla Model Y
First contact: facelifted Kia EV6 will look even more like a UFO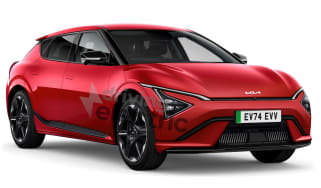 First contact: facelifted Kia EV6 will look even more like a UFO
Kia is readying an update for the EV6 crossover, which is set to include a new face and tech from the larger EV9
New Fisker Ocean Sport washes up in the UK: £36k for a 288-mile range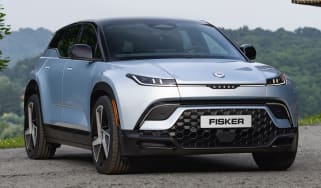 New Fisker Ocean Sport washes up in the UK: £36k for a 288-mile range
American EV startup Fisker has just launched its entry-level Ocean SUV in the UK, with a range of up to 288 miles
Electric Renault Twingo revealed as £17k rival to Citroen e-C3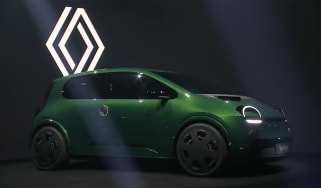 Electric Renault Twingo revealed as £17k rival to Citroen e-C3
Renault has unveiled its smallest EV yet; a sub £20k city car with a claimed high level of efficiency