New Mercedes-AMG EQS electric supersaloon spied testing
Mercedes' AMG division is preparing a high-performance version of the brand's EQS electric luxury limousine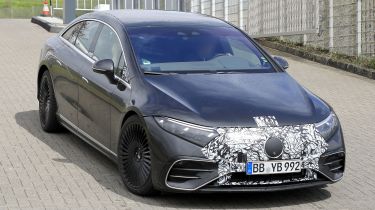 This is our best look yet at the forthcoming Mercedes-AMG EQS: a high-performance version of the recently unveiled EQS limousine. Mercedes' rival to the range-topping versions of the Tesla Model S and Porsche Taycan was spotted leaving AMG's headquarters in Germany ahead of its launch in early 2022.
While much of the AMG EQS remains covered in camouflage, we can now see that the car will feature a more aggressive splitter and a pair of intakes reminiscent of the One, AMG's upcoming hybrid hypercar.
The air intakes will likely be for cooling the AMG EQS' carbon-ceramic brakes, with yellow, AMG-branded callipers visible behind the large multi-spoke wheels this test car is sporting. Similarly, at the rear the AMG EQS features a spoiler on the bootlid, a new rear bumper and a diffuser.
Speaking at the launch of the regular EQS, Mercedes designer Gordon Wagener gave some clues as to the visual changes that could be made on electric AMG models. "There will be similar differentiation as you know it from other AMG models, which of course have the Panamericana grille with the vertical bars," he said. "So it could be likely that we do something similar for an electric car."
No firm details on power outputs have been given yet, but Mercedes has applied to trademark the EQS 53, EQS 55 and EQS 63 nameplates, suggesting a variety of options will be available. A development of the standard EQS 580's dual-motor, four-wheel-drive setup seems a certainty, with power outputs likely to well over 700bhp.
A 0-62mph time under four seconds is likely, but the top speed will probably be limited to 155mph. However, the AMG EQS was also photographed undergoing testing at the Nurburgring race circuit in Germany, so we can expect more than just outright speed for the electric supersaloon.
The Mercedes-AMG EQS would serve as a zero-emissions electric equivalent to the Mercedes-AMG S63 and S65 high-performance combustion-engined limousines. With a starting price in the region of £100,000 expected for the standard EQS, the AMG version can be expected to set you back in the region of £150,000 when it goes on sale next year.
Mercedes has confirmed that multiple AMG version of its 'EQ' electric line-up are being worked on, so we can expect to see some or all of the EQA, EQB, EQC and EQE also getting the AMG treatment in the next few years.
Mercedes EQS electric SUV: pictures and details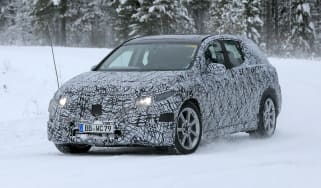 Mercedes EQS electric SUV: pictures and details
2021 Mercedes EQS electric luxury saloon: details, specs and on-sale date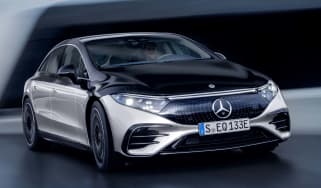 2021 Mercedes EQS electric luxury saloon: details, specs and on-sale date
Complete guide to the BP Pulse (formerly Polar Plus) charging network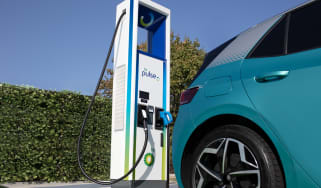 Complete guide to the BP Pulse (formerly Polar Plus) charging network
This is how to charge your electric or plug-in hybrid car on the BP Pulse public charging network (formerly known as Polar Plus)
Complete guide to BP Pulse (formerly Chargemaster) home chargers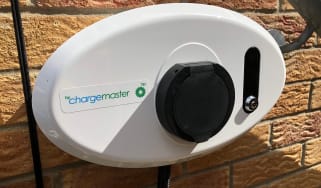 Complete guide to BP Pulse (formerly Chargemaster) home chargers
Everything you need to know about BP Pulse (formerly known as BP Chargemaster) home wallbox chargers for electric and plug-in hybrid cars
Electric car loans and grants in Scotland: a complete guide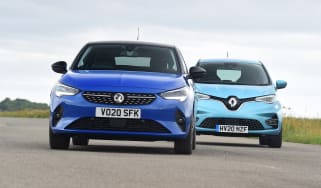 Electric car loans and grants in Scotland: a complete guide
If you live in Scotland and are looking to buy an electric car, there are a number of government schemes to help out