Mercedes Concept EQG provides first look at electric G-Class SUV
The production version of Mercedes' new electric 4x4 concept car is expected to arrive in 2024, retaining the G-Class' off-road credentials
This is the Mercedes Concept EQG: a near-production version of what will become the electric equivalent to the ruggedly handsome G-Class.
The Concept EQG shows that, unlike the other models in Mercedes' 'EQ' range of electric cars, the forthcoming EQG production car will retain the G-Class' iconic, square jawed styling rather than adopting a more rounded design. So while it might not have the most aerodynamic shape, the Concept EQG's heritage is easily recognisable, something which customers of the production version are likely to want.
The concept does, however, feature a black panel in place of a traditional grille, which you'll also find on the electric EQS flagship limousine and EQE saloon, as well as EQA, EQB and EQC electric SUVs.
Although, some design elements from the G-Class have been carried over largely unchanged, like the indicators mounted on the front fender, the Concept EQG does receive a selection of unique touches. Instead of the traditionally tailgate-mounted spare wheel there's a lockable storage box, which is ideal for keeping charging cables in. Just for some extra wow-factor the Concept EQG gets 22-inch polished alloy wheels, too.
When commenting on the design of the Concept EQG, Chief Design Officer for the Daimler Group Gorden Wagener said: "We're travelling into the future with the new EQG! 
"This car epitomises the fusion of state-of-the-art off-road capabilities with the dawn of electric mobility that we all need to strive for. It stands for our relentless pursuit of the utmost desire and luxury."
While the EQS and EQE use Mercedes' new platform specifically designed for use on electric vehicles, the Concept EQG uses the more proven ladder frame chassis from the current generation G-Class. The production version will also feature a two-speed transmission, with a low-range setting for off-roading. 
Mercedes claims the EQG's low centre of gravity thanks to its battery and instant torque will give it some advantages when customers go off the beaten track and it'll need them because the production version will go through extensive off-road testing at the test facility on the 1,445-metre high Schöckl mountain in Graz, Austria – just like the internal combustion engined G-Class has.
Other than that, Mercedes has yet to announce any additional details about the Concept EQG or its road-going counterpart's drivetrain, battery size or range. A starting price has also not been disclosed yet, but given the current generation G-Class' circa-£100,000 price tag, we expect it will be well north of that. 
Top 10 best plug-in hybrid SUVs 2022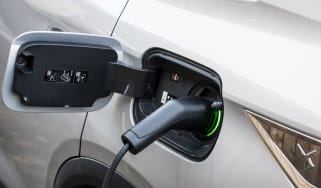 Top 10 best plug-in hybrid SUVs 2022
The finest plug-in hybrid SUVs offer low running costs, enough electric range for daily use and excellent practicality. These are the best plug-in hyb…
Top 10 best plug-in hybrid cars 2022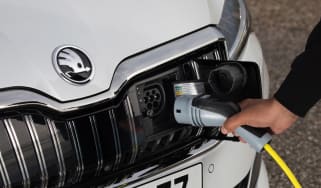 Top 10 best plug-in hybrid cars 2022
Plug-in hybrid cars are great for keeping fuel and company-car tax bills low. Here are the best ones to buy in the UK right now
Top 10 best luxury electric cars 2022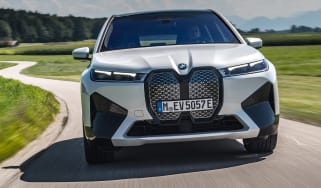 Top 10 best luxury electric cars 2022
From Audi to Tesla, here are our top picks of the most luxurious zero-emissions motoring options on the market right now