Mercedes Vision One-Eleven concept previews all-electric AMG sports car
Mercedes has unveiled an all-new concept car that previews tech set to be used in an EV sports car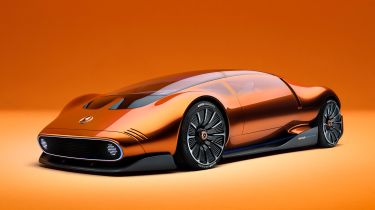 Mercedes' AMG high-performance brand already has a handful of electric cars under its belt, including hot versions of the EQE and EQS saloons and SUVs. However, Mercedes has just revealed a concept car that previews an all-new model, set to arrive in the next few years, that could become AMG's first-ever standalone electric sports car.
First things first, it's worth mentioning that the production car is unlikely to adopt the same retro-futuristic styling as the concept, dubbed the Mercedes Vision One-Eleven. Instead, it's more the running gear that we're interested in, with the future plug-in sports car set to use much of the technology featured here in the One-Eleven.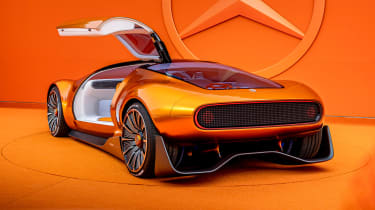 Most notable is the advanced battery and electric motor tech that's on display; the Vision One-Eleven is powered by a set of 'axial-flux' motors, developed by UK company YASA, which is owned by Mercedes. 
Tim Woolmer, YASA's founder, explained the benefits of this technology, stating: "Axial-flux motors are significantly lighter and more compact, yet more powerful than comparable radial-flux motors currently used in 99% of all electric cars. Compared to radial-flux motors, they have considerably higher and more enduring power reserves, which delivers a whole new level of performance."
It's possible that the eventual electric AMG sports car will use a number of these YASA motors to provide a four-wheel-drive setup. AMG technology boss, Markus Schäfer, told DrivingElectric: "If you look at the application for the YASA engine, you can have two, three, four YASAs in a vehicle. Let's say [we] use three or four probably, you talk about a high-end sports car; a very authentic, really AMG-like sports car."
That's not all, as the Vision One-Eleven also utilises a high-performance, liquid-cooled battery pack with cylindrical cells that's said to be much lighter than the frankly hefty batteries that are fitted to most electric cars. This has been developed by the Mercedes-AMG Petronas Formula One team in Brixworth, Northamptonshire.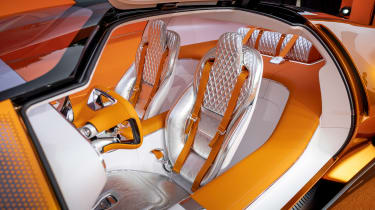 Schäfer iterated that out-and-out acceleration won't be the only way the AMG sports car will showcase its performance, saying that it'll offer a combination of "ultra-fast charging, plus acceleration, plus torque, plus feel".
Regardless, all of this remains speculation at this stage as the electric AMG sports car isn't expected to arrive until at least 2025. When it eventually arrives, it'll join an ever-growing lineup of electric Mercs, which will soon include the EQG 4x4, as well as an new all-electric model to rival the Tesla Model 3, which is expected to utilise technology from the 750-mile EQXX concept.
Top 10 fastest hybrid cars 2023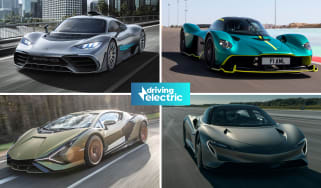 Top 10 fastest hybrid cars 2023
New Mercedes EQG: electric 4x4 on the way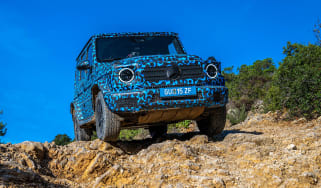 New Mercedes EQG: electric 4x4 on the way
Mercedes to take on Tesla with new supercharger network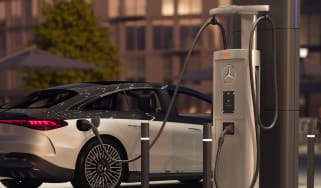 Mercedes to take on Tesla with new supercharger network
BMW i4 facelift to topple Tesla with huge range and tech upgrades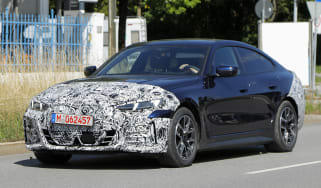 BMW i4 facelift to topple Tesla with huge range and tech upgrades
An updated version of the BMW i4 has been spotted testing, likely sporting a longer range and the latest technology
Electric BMW iX2 is set to take the kidney grille to the next level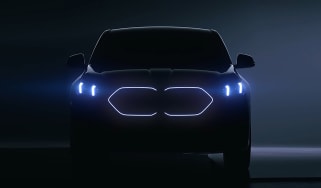 Electric BMW iX2 is set to take the kidney grille to the next level
BMW has teased the highly-rumoured iX2 coupe-SUV, which has been revealed to get enlarged illuminated kidney grilles