SAIC Maxus Mifa 9 eight-seater electric MPV goes on sale in Europe
The electric MPV will come to the UK, offering a range of 323 miles and choice of seven or eight seats
​The SAIC Maxus Mifa 9 has been officially launched in Europe at the recent IAA Transportation Show in Germany. As an electric MPV, it'll rival the Citroen e-SpaceTourer, Fiat e-Ulysse, Peugeot e-Traveller and Vauxhall Vivaro-e Life van-based people carriers. Pricing isn't yet available, but it should be shortly as deliveries are set to begin in early 2023.
Maximum range stands at 323 miles, or up to 369 miles if you stick within the confines of a city, thanks to the Maxus Mifa 9's 90kWh battery. Charging speeds and performance figures will also be announced at a later date, although SAIC has confirmed the Maxus Mifa 9 will feature an electric motor producing 241bhp and 350Nm of torque, so performance should be healthy.
A choice of seven and eight-seat layouts will be offered, with "motorised backrests" as well as "leg support", plus functions including "ventilation, heating and massage". It isn't clear at this stage whether all this will be standard, or optional on some models. Three as-yet-unnamed trim levels will be offered.
SAIC has said the Maxus Mifa 9 will come with a host of intelligent assistance systems, with functions such as "narrow road traffic", which is said to help drivers avoid obstacles on congested streets. There's also parking assistance and an "intelligent driving housekeeper", which is said to recognise driving style through data and 'scene driving'.
A short walkaround video posted by China Auto Show on YouTube (above) gives us a good look at the car inside and out. The divisive styling is sure to attract attention, and at 5,270mm long, 2,000mm wide and 1,840mm tall, the Maxus Mifa 9 is fractionally longer, wider and taller than a Tesla Model X. The SAIC also boasts a 3,200mm wheelbase – 235mm longer than the Tesla's.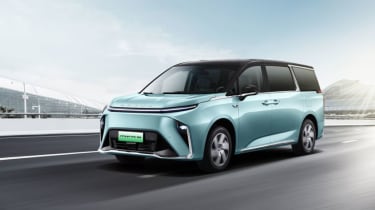 Inside, the Maxus Mifa 9 looks to feature a digital dashboard that spans the whole width of the car, featuring three separate screens. It looks as if the centre console is unconnected with the main dashboard, freeing up space between the driver and front-seat passenger. The car featured in Guangzhou showed a not-for-Europe six-seat layout.
Elsewhere, the video shows the doors covered in quilted fabric, while in the rear, the two individual armchairs look to come with a tablet in the armrest – possibly to control vehicle functions such as the air-conditioning, or media connectivity; the show car was fitted with screens on the back of the front seats.
Sliding doors should help access in tight spaces, while a large, top-hinged, power-operated tailgate reveals access to the boot. Total load volume will also be revealed closer to the car's launch.
SAIC is the largest state-owned Chinese automaker, and its umbrella of brands includes Maxus, MG and Wuling. Maxus, primarily a commercial vehicle maker, has 56 UK dealers at the time of writing, and has signed contracts with companies including DPD for its electric vans.
The Maxus Mifa 9 follows the Maxus D60 SUV and Maxus T90EV pick-up, both of which were revealed in China earlier this year. However, while the Mifa 9 has been confirmed for the UK and Europe, it's not yet clear which other variants will be available here.
New Maxus T90EV electric pickup truck is now on sale in the UK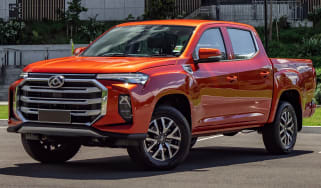 New Maxus T90EV electric pickup truck is now on sale in the UK
Tesla Model 3 facelift will be a double-edged sword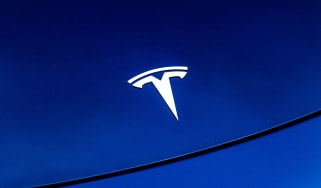 Tesla Model 3 facelift will be a double-edged sword
Tesla's updated EV will have an improved interior, greater range and a more affordable price – as well as one unfortunate drawback
Vauxhall Astra Electric: price, range and video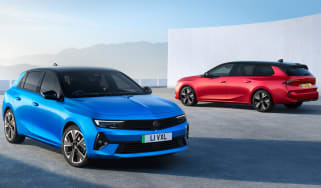 Vauxhall Astra Electric: price, range and video
The new Astra Electric shares its parts with the Peugeot e-308, with first deliveries due soon
Electric Ford Puma could become the UK's best-selling EV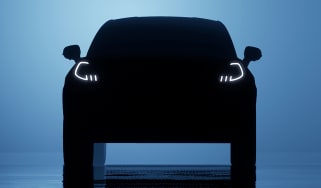 Electric Ford Puma could become the UK's best-selling EV
The Ford Puma EV is set to arrive in 2024 with a range of over 200 miles and a tweaked exterior design