Pod Point becomes official charging partner for Kia
Kia customers to get smart charging units from Pod Point
Kia and electric-vehicle charging provider, Pod Point, have teamed up to offer Kia customers home charging stations.
Unfortunately, the home chargers aren't being offered for free, but the partnership will make it easy for buyers of Kia's electric cars – including the DrivingElectric car the year, the Kia e-Niro – to have a Pod Point home charger installed.
Pod Point currently offers charging stations ranging from (after the OLEV grant has been deducted) £279 for a 3.6kW unit, up to £999 for a 22kW system.
Most buyers will opt for the £359 7kW wallbox, as that's the most powerful home charger available on the single-phase electrics common to domestic homes. All of Pod Point's chargers are wi-fi-enabled and qualify as 'smart' chargers, to comply with new laws being introduced this summer.
Helen Mutter, Kia's general manager, planning and programmes, said: "We want to ensure that our plug-in hybrid and electric vehicle customers have access to the best home-charging solution. Pod Point impressed us with the quality of smart home chargers and the team's commitment to excellent customer service."
Kia's plug-in electric car range currently includes the e-Niro, Niro PHEV, and Optima PHEV. The Kia Soul EV is due for release later this year. 
Top 10 best hybrid SUVs and hybrid 4x4s 2023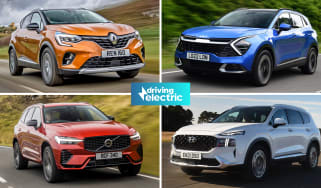 Top 10 best hybrid SUVs and hybrid 4x4s 2023
Top 10 best used hybrid cars 2023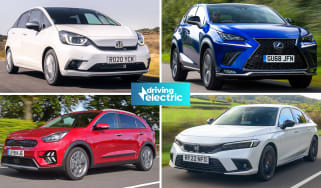 Top 10 best used hybrid cars 2023
Abarth range to expand with lighter, faster EVs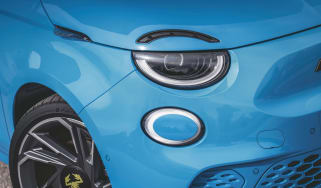 Abarth range to expand with lighter, faster EVs
Italian sports car brand will stay wedded to Fiat, but is eyeing up a faster 500e, plus tuned versions of upcoming crossover
Tesla Model 3 facelift will be a double-edged sword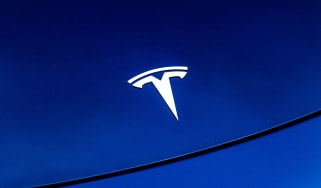 Tesla Model 3 facelift will be a double-edged sword
Tesla's updated EV will have an improved interior, greater range and a more affordable price – as well as one unfortunate drawback
New electric cars coming in 2023 and beyond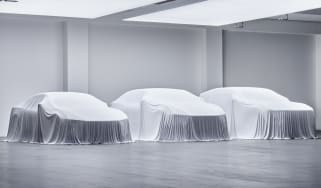 New electric cars coming in 2023 and beyond
With electric cars making up an ever-increasing proportion of sales, the industry is working flat out to launch new models – here's what's on the way …