New 2020 Honda Jazz will be hybrid-only in Europe
Honda sets out electrification plans for the next five years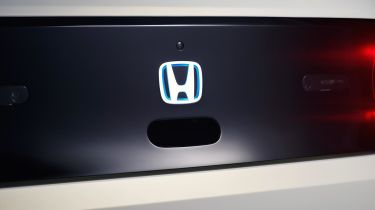 Honda has confirmed at the Frankfurt Motor Show that its next Jazz supermini will be hybrid-only in Europe.
The new Jazz is likely to be launched at the Tokyo Motor Show in October and go on sale in the UK at some point in 2020. It forms part of the company's 'Electric Vision' to electrify its entire European range by 2025, with the recently launched Honda CR-V Hybrid the first part of the plan.
The news follows the world premiere at Frankfurt of the final production version of the Honda e, the company's new fully electric city car that goes on sale in 2020 as a rival the MINI Electric. The e costs from £26,160 and, with a 34kWh battery, is capable of up to 136 miles on a single charge.
Honda also used the Frankfurt show to reveal a new partnership with ubitricity, which has developed technology that allows lamp-posts to be turned into charging points to make it easier for people who don't have off-street parking or home-charging capability to recharge their hybrids and electric cars.
The solution even comes with a cable with a unique mobile metering device, allowing customers to be charged for their electricity usage without the need for multiple subscriptions.
Honda also announced a new Power Charge, which allows faster AC charging and can be wall or pedestal-mounted in the home. It has a maximum output of 7.4kW from a single-phase power supply, or 22kW from a three-phase power supply. This output allows Honda e owners to receive a full charge in just over four hours.
Finally, Honda also showed off its Power Manager Prototype, a 'vehicle-to-grid' system the company says can help balance the supply of and demand for energy for charging.
Top 10 best hybrid hatchbacks 2023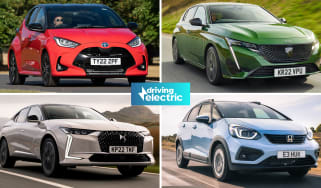 Top 10 best hybrid hatchbacks 2023
Top 10 best used hybrid cars 2023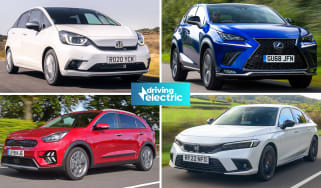 Top 10 best used hybrid cars 2023
First contact: facelifted Kia EV6 will look even more like a UFO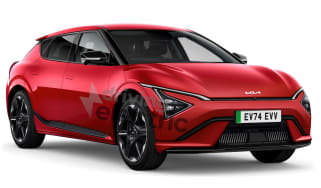 First contact: facelifted Kia EV6 will look even more like a UFO
Kia is readying an update for the EV6 crossover, which is set to include a new face and tech from the larger EV9
New Fisker Ocean Sport washes up in the UK: £36k for a 288-mile range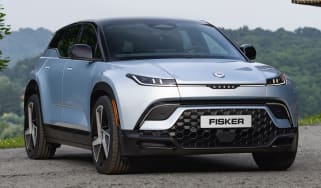 New Fisker Ocean Sport washes up in the UK: £36k for a 288-mile range
American EV startup Fisker has just launched its entry-level Ocean SUV in the UK, with a range of up to 288 miles
New Vauxhall Vivaro Electric is cheaper, yet has more range and tech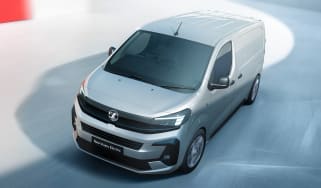 New Vauxhall Vivaro Electric is cheaper, yet has more range and tech
Vauxhall has given its Vivaro Electric panel van a mid-life refresh with a new face and some of the latest tech