New 2022 Honda Civic: hybrid-only hatchback unveiled
The 11th-generation Civic will be available exclusively with hybrid power; it'll arrive in showrooms this autumn, with pricing still under wraps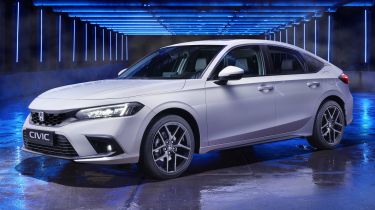 Honda has revealed the UK-specific details for the latest Civic hatchback, which will be offered exclusively with a full-hybrid powertrain, just like the Japanese brand's existing Jazz supermini and HR-V compact SUV. 
The Civic e:HEV features a pair of compact electric motors and a newly developed 2.0-litre four-cylinder turbocharged petrol engine – up from 1.5 litres in the Jazz and HR-V. Combined, the electrified Civic pumps out 181bhp and 315Nm of torque. The hybrid-only hatchback can return up to 60mpg, while CO2 emissions stand at 108g/km.
Performance figures for this latest Civic have yet to be revealed, but we expect it to record a 0-62mph time of around 10 seconds.
The e:HEV powertrain should allow the Civic to cover short distances on pure-electric power, with the battery being topped up by the engine or by energy harvested by regenerative braking. The powertrain should also be capable of having the engine and electric motors working in tandem or solely using the engine at higher speeds.
In terms of styling, while the overall shape has a lot in common with the current generation, at the front there are now LED headlights and a honeycomb grille, as opposed to chrome. Plus, the rear now features a much simpler design. Honda has extended the Civic's wheelbase by 35mm over the previous generation's, which it claims will improve cabin space, as well as straight-line stability and handling. 
The 11th-generation Civic's cabin, on the other hand, has been given a significant overhaul, bringing it more in line with the HR-V. That revamp includes a more minimalist design for the dashboard, a few physical buttons for the climate control and a new 'floating' nine-inch infotainment screen.
The infotainment system has been simplified compared to previous versions and will feature wireless Apple CarPlay and Android Auto smartphone connectivity as standard. All cars will come with Honda's SENSING safety technology suite, which includes lane-keeping assistance, intelligent adaptive cruise control, blind-spot information and traffic-jam assistance, among other systems.
Higher-spec Advance trim will get a 10.2-inch digital driver's display, as well as a 12-speaker BOSE sound system. Meanwhile, entry-level cars will get analogue dials and a seven-inch information display between the steering wheel, with Elegance and Sport grades getting an eight-speaker sound system. 
Prices and comprehensive equipment lists for the new Civic remain under wraps, but we expect more details about the electrified hatchback will be revealed closer to its arrival in European showrooms in autumn 2022. 
When it does launch, Honda will have a completely electrified 'mainstream' range that includes the previously mentioned HR-V and Jazz, plus the Honda e electric city car and Honda CR-V family SUV – the next generation of which is set to debut in 2023. 
Honda has also announced plans to launch a new hybrid SUV that's expected to sit in between the HR-V and CR-V in the range, plus a pure-electric compact SUV, which has been previewed by the e:Ny1 Prototype. Both of these will also arrive in 2023.
The Japanese carmaker also recently announced plans to partner with technology giant Sony to form a new company that'll develop and sell electric cars. The team-up isn't final yet, but the two look set to establish the joint venture by the end of the year, with the aim of launching their first jointly developed EV by 2025.
Honda ZR-V: new hybrid-only SUV launching in 2023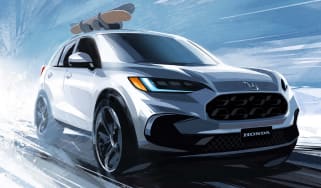 Honda ZR-V: new hybrid-only SUV launching in 2023
Tesla Supercharger network: complete guide to Tesla charging stations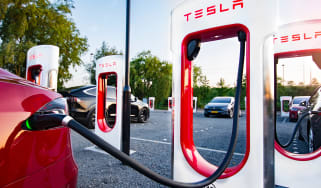 Tesla Supercharger network: complete guide to Tesla charging stations
The Tesla Supercharger network is expanding fast, providing reliable rapid charging throughout the UK to Tesla and non-Tesla owners alike
Where can I buy hydrogen and where is my nearest hydrogen filling station?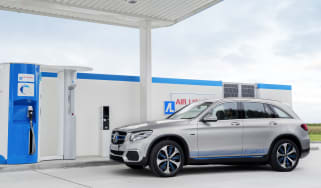 Where can I buy hydrogen and where is my nearest hydrogen filling station?
A guide to where you can find UK hydrogen fuel stations for filling up a hydrogen fuel-cell car
Top 10 best electric SUVs 2022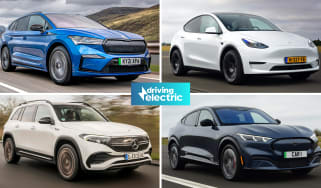 Top 10 best electric SUVs 2022
Electric SUVs combine style and practicality with low running costs, making them a very popular choice in the UK. Here are our top 10 favourites to bu…