New 2022 Honda Civic hybrid hatchback unveiled
The next generation Honda Civic will only be available with the same e:HEV hybrid powertrain as the Jazz and HR-V; it's expected in showrooms by late 2022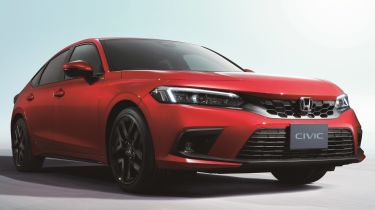 Honda has released the first images of the 11th generation of the Civic hatchback, and announced that it'll come as standard with the e:HEV hybrid powertrain used in the Jazz supermini and forthcoming HR-V SUV. 
We expect the new Civic will feature a 1.5-litre four-cylinder turbocharged petrol engine and a pair of electric motors – the same as its hybrid supermini and SUV siblings. Honda hasn't released official power or performance figures for the new Civic yet, but HR-V will produce 129bhp and 253Nm of torque, so it may be in that ballpark.
The e:HEV powertrain should allow the Civic to cover short distances on pure-electric power, with the battery being topped up by the engine or with energy harvested by a regenerative braking system. The powertrain should also be capable of having the engine and electric motors working in tandem or solely using the petrol engine at higher speeds.
In terms of the new Civic's styling, while the overall shape may have a lot in common with the current generation, at the front there are now LED headlights and a honeycomb grille, as opposed to chrome. Plus, the rear now features a much simpler design.
Honda has also not released any details about the UK and European models' interior; however, images and specifications from other countries suggest the new Civic's cabin has also been overhauled. 
The images show the new Civic's interior will be more in line with that of the forthcoming HR-V: that includes a more minimalist design for the dashboard, a few physical buttons for the climate control and a new 'floating' infotainment screen. US-spec models will come with a seven-inch screen as standard, but there'll also be an optional nine-inch unit.
American-spec cars will also feature a new infotainment system that's simpler than previous versions and will support wireless Apple CarPlay and Android Auto smartphone connectivity. Higher-spec versions of the new Civic will also get a 10.2-inch digital driver's display, while entry-level models will get analogue dials and a seven-inch information display.
However, which of those features will appear in UK and European models of the new Civic remains unclear. So far, Honda has only confirmed that the new hatchback will be arriving in Europe in autumn 2022, so we expect more details to be released over the coming months.
Top 10 best seven-seater electric and hybrid cars 2021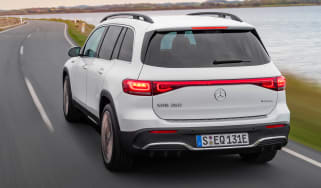 Top 10 best seven-seater electric and hybrid cars 2021
If the regular crop of electrified SUVs and family cars don't provide enough practicality for you, then take a closer look at the range of electric an…
EV36Zero and Nissan's road to carbon neutrality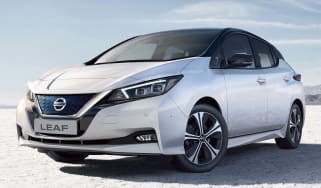 EV36Zero and Nissan's road to carbon neutrality
How the EV36Zero hub in Sunderland is set to take Nissan a step closer to its sustainability goals
Top 10 best luxury electric cars 2021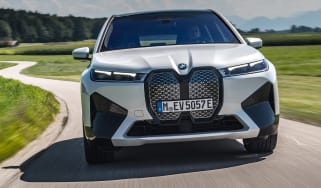 Top 10 best luxury electric cars 2021
From Audi to Tesla, here are our top picks of the most luxurious zero-emissions motoring options on the market right now