Electric Mustang by Charge Cars is a £350,000 hand-built muscle car
Only 499 examples of the reimagined '67 Mustang will be made, hand-built in London and tailored to each owner's specification
Ford's own zero-emissions Mustang is a family SUV with a large boot, but for those who'd like an EV closer to the iconic pony car's original form, London-based firm Charge Cars has created a pure-electric reminaging of the 1967 Mustang Fastback.
But this isn't a "throw the old V8 out, whack an electric motor in" conversion of an existing '67 Mustang. Instead, Charge Cars uses a brand-new steel bodyshell licensed by Ford, fitting composite body panels to help keep weight down. The brakes, suspension and lights are all new as well, while the rest of the core components, like the floor-mounted battery pack and electric motors, come from technology partner Arrival, which is developing a zero-emissions taxi for Uber, among other projects.
The range of the Electric Mustang stands at 200 miles thanks to a 64kWh battery, while 0-62mph takes just 3.9 seconds thanks to a 536bhp power output and 1,500Nm of torque. The car's quad-motor setup also means you get all-wheel-drive and torque vectoring, with rapid charging up to 50kW on top of all that.
The modern touches continue inside, where you'll find a Polestar-esque minimalist cabin that features a custom three-spoke steering wheel, two bucket seats and lots of leather and composites throughout. There's also a large central infotainment touchscreen and a digital driver's display that run an in-house developed user interface.
The extensive list of safety kit includes ABS, traction control, adaptive cruise control, forward collision warning and autonomous emergency braking. Charge has also integrated a front crash structure into the Electric Mustang and strengthened the A-pillars, as well as enabling over-the-air (OTA) updates for the car's software.
Every Electric Mustang is tailored to its owner, with various options and accessories for buyers to choose from, making each one completely bespoke. That's another reason why the price of a Charge Cars Electric Mustang starts at £350,000. Not to mention the fact that just 499 will be produced, each one being hand-built in London. Production is slated to begin in autumn 2022.
The production version you see here is the culmination of six years work for the company, which was founded in 2016 and debuted the first prototype of the zero-emissions muscle car at the 2019 Goodwood Festival Of Speed. The company includes engineers who've previously worked for McLaren, Jaguar Land Rover and Formula 1 teams.
"We truly believe we have created something unique in the EV world," said Mark Roberts, chief creative officer of Charge Car. "A brand new, handbuilt design icon that gives our customers a genuine emotional connection with their car. Cutting-edge technology and zero emissions – but now with heart and soul." 
So far, Dodge is the only manufacturer to confirm plans for an electric muscle car, with a concept set to debut this year before it goes into production in 2024. Meanwhile, companies like Lunaz, Everrati and even MINI itself are charging big bucks for electric classic-car conversions.
New Volvo EM90 electric MPV is a branch of IKEA on four wheels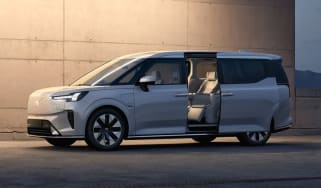 New Volvo EM90 electric MPV is a branch of IKEA on four wheels
BMW i4 facelift to topple Tesla with huge range and tech upgrades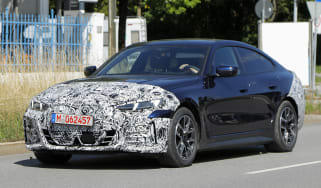 BMW i4 facelift to topple Tesla with huge range and tech upgrades
MINI Cooper Electric: pricing and specs for British-built electric supermini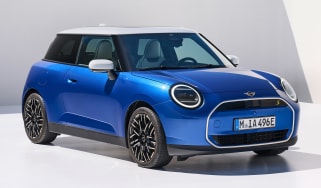 MINI Cooper Electric: pricing and specs for British-built electric supermini
MINI's latest electric hatchback introduces a revolutionary interior design, as well as larger batteries to provide a 250-mile range
DrivingElectric Awards 2024: the winners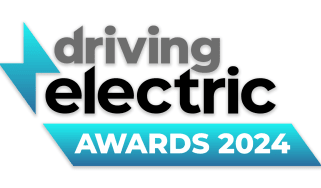 DrivingElectric Awards 2024: the winners
We celebrate the very best products in the EV world
The Kia EV9 is DrivingElectric Car of the Year 2024
The Kia EV9 is DrivingElectric Car of the Year 2024
Kia's new electric flagship wins big at DrivingElectric's annual awards ceremony